Creating a view with all bays
Go to the "Planning" / "Display Management" menu.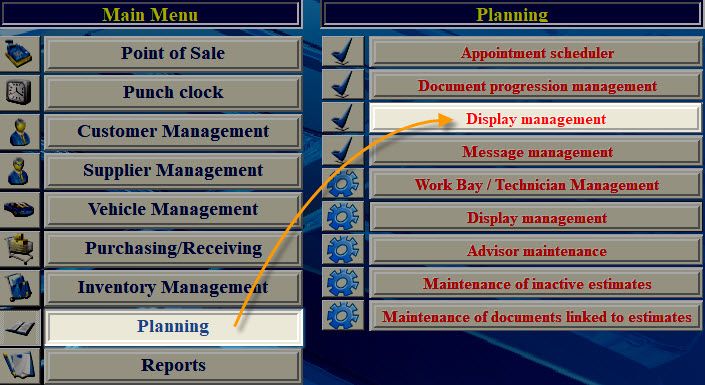 Click on the "+".
Enter a name, e.g.: "ALL",
Select all the bays/technicians.
Save.

In the agenda/calendar
Click on the "Display" button at the top.
Select "ALL" in the display list.
Click on the button with the green checkmark or double click.
In the agenda, you can now "Drag & Drop" with the technician/bay's header. The order will be saved by closing the form.