Go to "Configuration"/"General information",
Open the tab "General Information",

Add your hourly rate in the field "Disp. hourly rate",

Click on "Save",
 
Click "Yes" when you see "Do you wish to modify the selling price of jobs? The appointments already scheduled in gem-car will not be changed",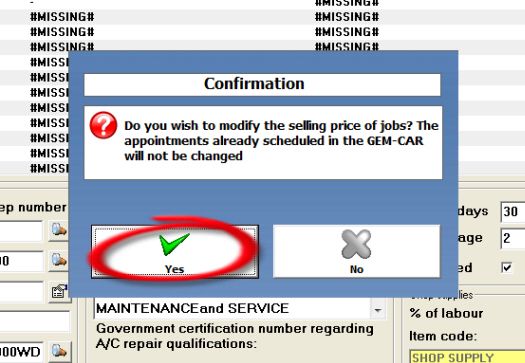 Choose your jobs/appointments category,
Click on "Display",
You can apply fixed price, percentage increase or percentage makeup on the cost,
Click on the green check mark.
Click Save and then Exit.