Prerequisite
Data backup (backup and Account receivable aging before import print out)

Data excel file 

Print out of data before
Steps
Open file 

Visualization

 data validation

Modify data entry

Repeat steps 1-2-3 until no more anomalies

Import data

Check first print out data with new account receivable aging print out

 
Procedure
Back-up data base

Print a check-up data > Client > Reports > Account aging > Details

 
The excel file must have Customer#, Customer Name, Invoice#, Date, Invoice amount, Remaining balance. 

The columns name could vary. We do the link later.
1. Open the file
On the main menu, go to Customer management > Importing account receivables.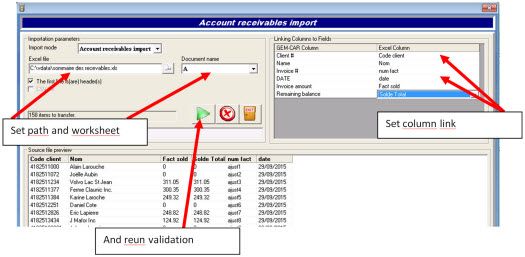 2. Visualization data validation

3. Modify the data entry
Look for the correct client number in customer management and make a look up.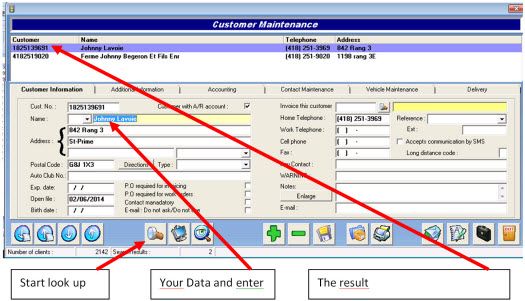 Modify in Excel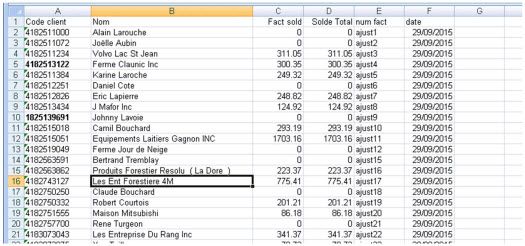 Note A : make sure the invoice number in column "E" is the exact invoice number when running an accounting bridge, else data won't transfer back to the accounting bridge 
NOTE B : Save the file on your desktop using a short name.... the maximum length in characters as to be less than 50 int the path name. 
Good

: Desktop

\AR.xls  ( short path )

Bad

:  C:\HP_LaserJet_CP1020_Series_Full_Solution\DotNetFX35.xls  ( long path )
4. Import data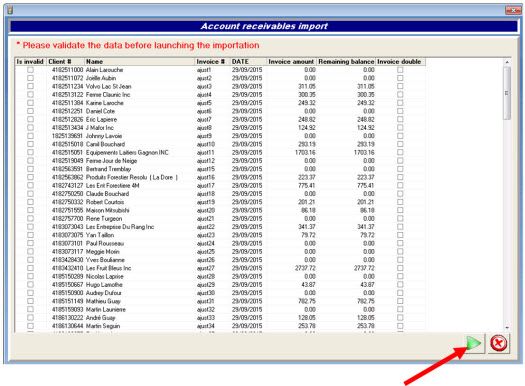 5. Check importation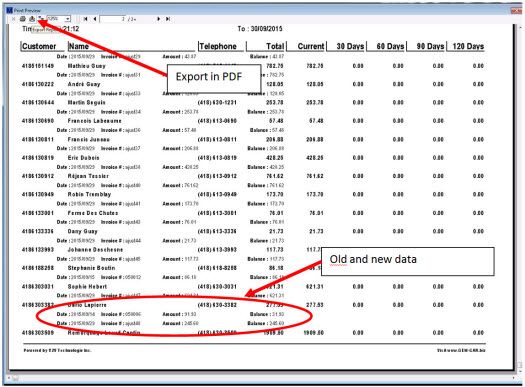 Compare the total of the report in GEM-CAR and in your accounting software : they should match.
If they don't, make sure your are using the same date report.