In the Main Menu, Go to "Supplier Management"/"Invoice entries",
Click on the green "+" sign,
Choose a supplier, invoice date, invoice number and total amount(after taxes)
Save.   
If the supplier is already set with a GL, there is nothing else to be done.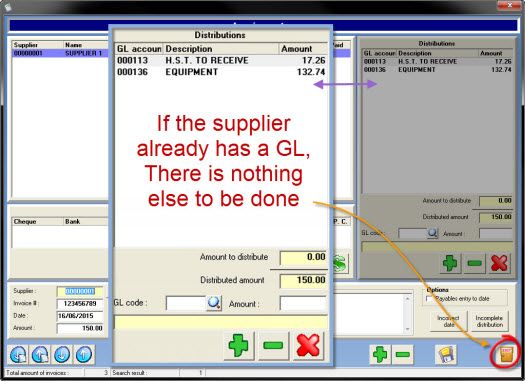 If no GL has been set, you can add your distributions.