On the GEM-CAR main menu: 
Go to POINT OF SALE.
Click on the spy glass to search for the invoice. 
 Select the invoice and click on the dollar sign $ to duplicate the items.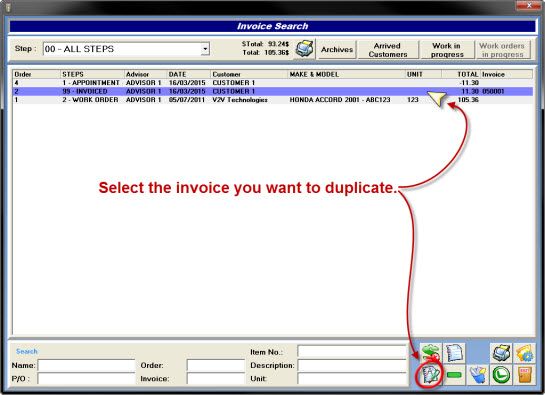 Select/Check the items you want to import the current estimate and click the green triangle.   
 Make your adjustments and close the invoice.