Here are a few simple reasons:
Reason 1
Assigning appointments to the wrong bay... The T1 technician will naturally perform better simply because he is the default technician.
Solution: Create a default bay and name it to "Assign to". For each bay, select "Warn at invoicing".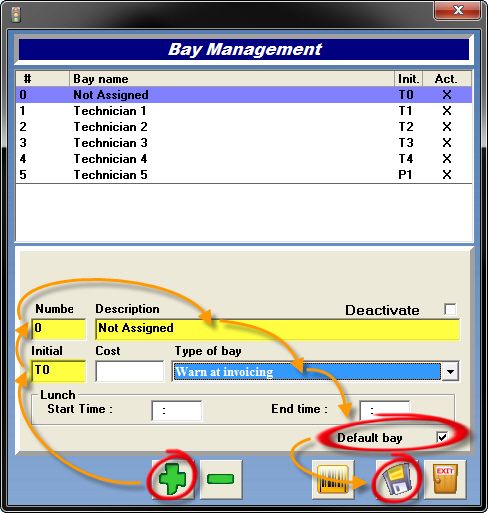 Solution: : From the "Type of bay", select "Block from invoicing", on the "not assigned bay" 
Reason 2
You are not using the calendar... The statistics are directly related to your calendar.
Reason 3
You did not put a cost price in your bays (see bay management). Since all employees do not make the same salary, this configuration must be set.
Reason 4
You have not closed invoices and/or haven't done an End Of Day. The sales statistics are transferred 24 hours an End Of Day is performed.
Reason 5
Start validating employee timesheets on a daily basis. Make sure to validate the employee punches before closing the day. Any changes made after closing will not be retransferred into the performance statistics.
Reason 6
You deleted an estimate that a technician has done work on.
Solution: Make sure you have an internal job code "Good Will" configured in inventory.
Reason 7
In the punch clock, the technician clicked on "Stop" when a job was completed. That "Stop" button is for stopping their pay.
Solution: They must click on an inside job to stop a job by punching on it.
Reason 8
The technicians forget to close their day by clicking on the "Stop" button before they leave.
Reason 9
Leaving big jobs that aren't closed by the end of the month ( ex a 200 hours job not completed )
Solution: create a kit with multiple job to planed and reschedule on a diffrent estimate, then close the current invoice. Also good for cash flow!