In an estimate in your POS, press "+" or "F5" to add an item.
 
Press TAB or ENTER to position the cursor in the description text area.
Type a few letters of the description, e.g.: "Brak" to generate the list of brake types.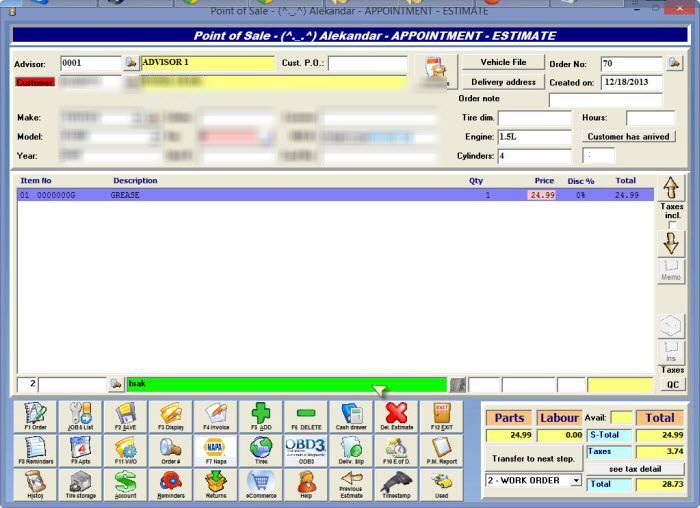 Click the check boxes of the parts that you wish to transfer.

Click on the "Circle/Green" button to transfer the items to the POS.