You can move an appointment by using the "drag/drop" option which is integrated in GEM-CAR's calendar

You can use the cut/paste option which is integrated in GEM-CAR's calendar
Go to POS
Choose an appointment and perform right click
Choose the option cut
Choose the new date/time/technician, perform right click and paste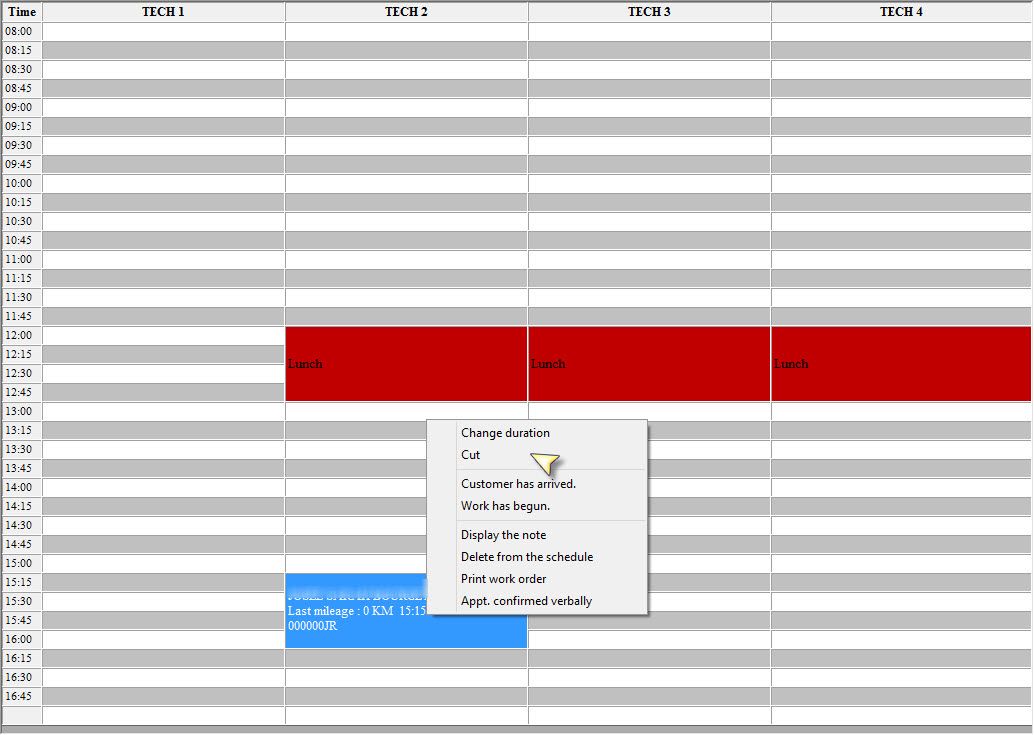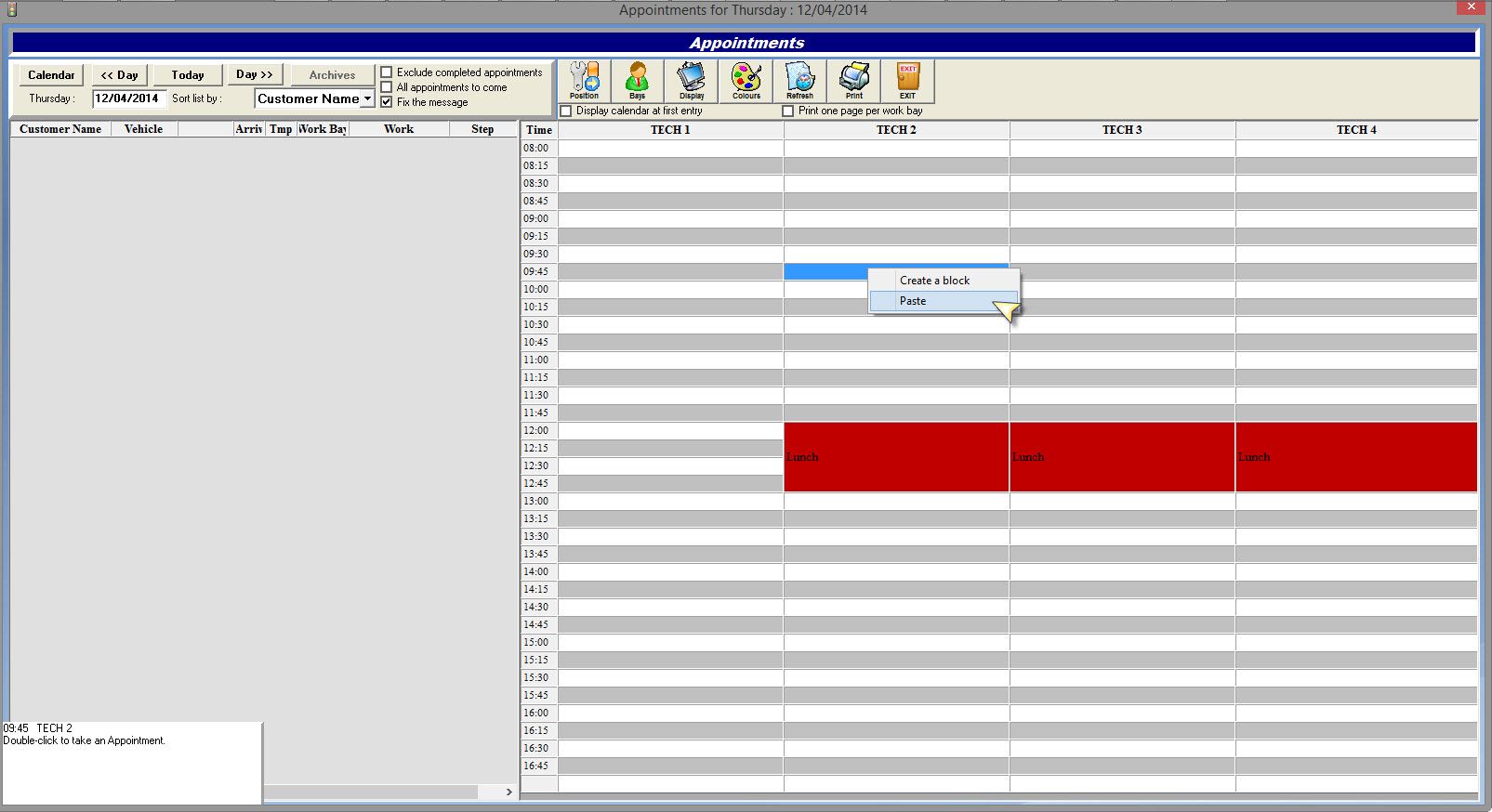 You can adjust the calendar screen size by going to:
"Point of sale" < ''Appointment'' or F9
Activate the option "Adjust the calendar to the screen size" and click on the green checkmark.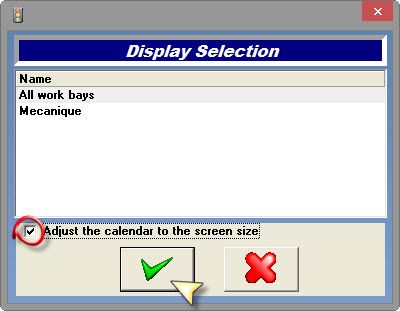 In the agenda, right-click on the appointment.
Select "Remove from calendar" in the list of options.
From the agenda, check the option "Stick message" at the top of the screen.
Note: Once this option is activated, you can move the white box down by clicking on it and dragging it across the screen.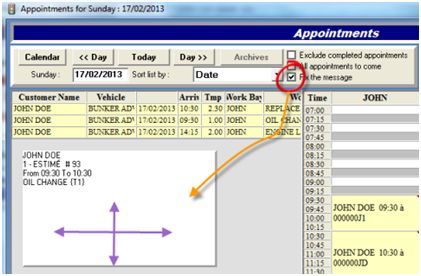 Option 1


In the calendar, right-click while holding down the button and sliding the mouse toward the top or bottom to adjust the appointment's duration.

Option 2


Right-click on the appointment and select "Change the duration » in the list of options.