You can't hide the product code, but you can shrink it to 4 digit:
Go to the Menu "Configuration / General information",

Select option : "

18. Display only 4 characters in the product code printed on the invoice",

Save.
When selecting to print only the last 4 digits of the product code on the invoice, the complete code will show in the order history and in the Point of Sale.
Go to "Configuration"/"Company management"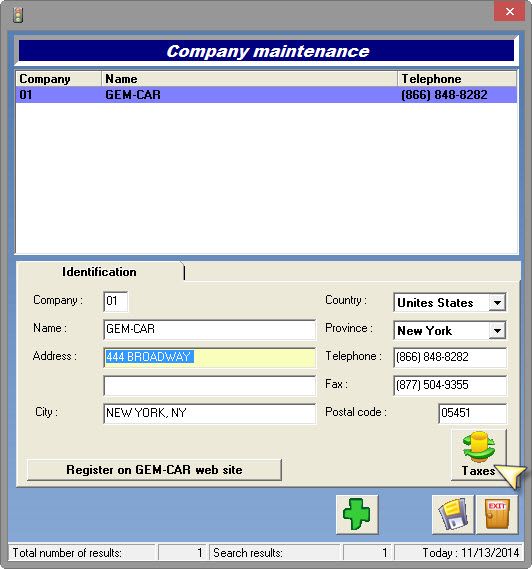 Click on the next available line (as you are about to add new tax)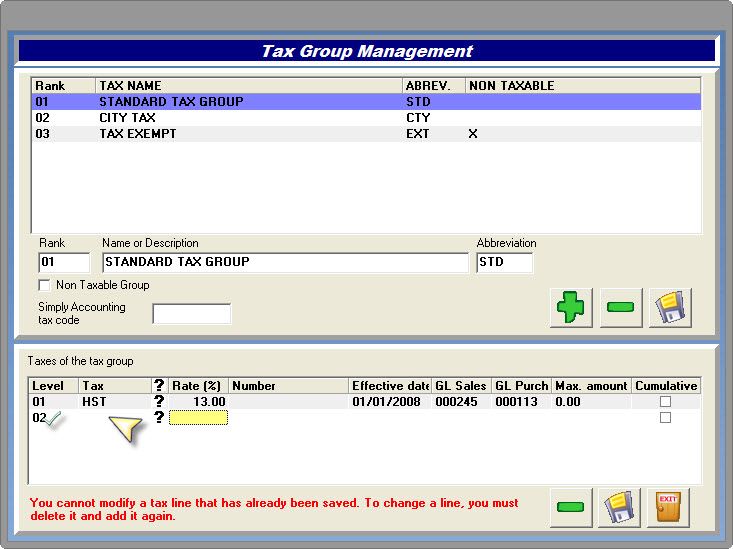 In the "Management of tax groups" window, you can modify the tax number and the GL code.
Save and exit.
Note: In "Tax group Management" the change will not be visible right away, you have to restart the "Company maintenance" module.