V2V to Become Exclusive Sales and Marketing Organization
 
(March 23rd, 2018, Poway, CA) eMarketing Sherpas and V2V Technologies today announced a strategic alliance where GEM-CAR will become the exclusive sales and marketing organization for eMarketing Sherpas digital based sales, marketing, customer service and retention solutions. 
According to V2V Technologies and eMarketing Sherpas the strategic alliance will allow V2V Technologies through its GEM-CAR shop management software system to offer eMarketing Sherpas Demand Engine digital sales, marketing and customer retention system to all automotive related business throughout the United States and Canada. The alliance will also lead to a multi-lingual solution, beginning with a French version in Canada. 
eMarketing Sherpas Board Chairman, Frank Terlep, commented, "The alliance with GEM-CAR will dramatically expand the market for eMarketing Sherpas products and services while allowing GEM-CAR to add the automotive industry's most comprehensive CRM platform to its products and services offerings. 
Mathieu Brunel, GEM-CAR CEO stated: "We are very pleased to be able to offer the most complete CRM out there." 

About V2V Technologies and GEM-CAR
GEM-CAR is an easy to master Auto Repair Shop Management Software (SMS), a software designed for the Automotive, fleet, boat, bike, Truck & Tire Industry. When choosing to implement GEM-CAR software in your business, you actually cross an important threshold in your commitment towards your customers, your staff and your business.
About eMarketing Sherpas 
eMarketing Sherpas designs, develops and implements digital based sales, marketing and customer service solutions for automotive related businesses. 
Presently eMarketing Sherpas offers The Demand Engine Services Suite, a turnkey we do it for you, sales, marketing and customer retention service, The Review Engine, the automotive industry's most powerful online review and reputation management system and The Social Media Engine, a social media content creation and marketing service. 
For more information on call eMarketing Sherpas at 888.377.2661 or  visit www.emarketingsherpas.com.
During the recent launch of version 11 of their revolutionary shop management software on January 24th   which took place simultaneously in Toronto, Vancouver and Drummondville, GEM-CAR, repair shop management software provider, honored  several great shop owners.
Gerry Rand, owner of Rand Automotive was presented with the prestigious GEM

-

CAR shop of the year for 2017 award. The launch was conducted at their regional Vancouver office complex.  Mr. Rand operates a state of the art repair & maintenance facility in Victoria, BC.

"He is running GEM-CAR since seven years and has been instrumental in the continuing development of the software. His business represents the template for how an independent service facility should be operated and we're proud to be an IT partner with him", said Mathieu Brunel, President, GEM

-

CAR ; V2V Technologies Inc.
Rob Ingram, owner of Eldon Ingram in Stratford, Ontario was also presented with the prestigious 

GEM

-

CAR

 shop of the year for 2017 award at the Toronto launch.  Mr. Ingram runs his shop with passion: they have won the Gold excellence award every year since 2014 (4 years) and have been selected as the Napa "Autopro" of the year in 2015.

"

He has used GEM

-

CAR for over five years and has been a key player in all the improvements made to our software during this period. He inspires young independent service facility operators across Ontario as a leader, and a gentleman. We are proud to partner with him and be part of his success

", said Bob Worts, Vice-president of sales, 

GEM

-

CAR

; V2V Technologies Inc.
Finally, Christian Laberge, owner of Chemiakïn Auto in Quebec, was also awarded 

GEM

-

CAR

 shop of the year for 2017. He runs a shop that increased its number of bays from 2 to 16 in less than five years while maintaining profitability.  

"

He as been with GEM

-

CAR for over seven years and is an example, and an inspiration for other shops. His business represents a trend in independent service facilities, offering multiple services related to the car including tire, glass, mechanical, body and antirust services

", said Mathieu Brunel, President, 

GEM

-

CAR

; V2V Technologies Inc.
Using software to its full potential is key to maximizing financial results in a shop. This is the reason
GEM-CAR
is always looking to offer new media to help users master our repair shop management software.
GEM-CAR
launches
GEMINAR
, a series of online training modules with an experienced trainer. A little story, it's from Kelly The Coach, the international business trainer, that we credit the word
GEMINAR
.
GEM-CAR.....building a community of better users faster than ever !


GEM-CAR
, a leader in auto/truck repair management software, is announcing the launch of version 10 at the next
GEM-CAR
convention in June 2017.
GEM-CAR
is the first software company to offer a convention. The purpose is to review best practices and encourage business owners to improve their shop management skills. Participants are invited to two days of training: The first day will feature Kelly The Coach, focusing on business practices. The second day will include
GEM-CAR'
s newest features.
Every year, GEM-CAR invests hundreds of thousands of dollars in research and development so that users can benefit from the latest innovative and creative features. For example, GEM-CAR offers a new feature to help clean the database by merging duplicate customer and/or vehicle information.
Another new module includes a quick "
look up
" by scanning a bar code on a shop supplied plastic key tag featuring the company's logo. This promotional item permits every customer to become an ambassador of the garage when they leave the key on a counter during a social event. Finally, it allows an advisor to scan the barcode on the Key tag to open the work order. What a great way to know who left is car in parking lot the night before....
GEM-CAR
.....
building a community one by one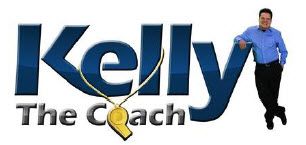 GEM-CAR,
an industry leader in repair shop management software consistently delivers more to their customers. Starting January 2017 we will be offering a complimentary
24/7
telephone service. This new service is offered at No Charge for the coming year.
Mathieu Brunel, President comments "
This is a win-win initiative allowing our customers to get more for their money, and our night shift to gain experience by offering help after hours with software installations
".
GEM-CAR.....building a community of users working together!