In the menu, go to

Vehicle Management > Vehicle Maintenance

,

 

Choose a vehicle and go to

Customer list

 section,

Click on the green

+

sign,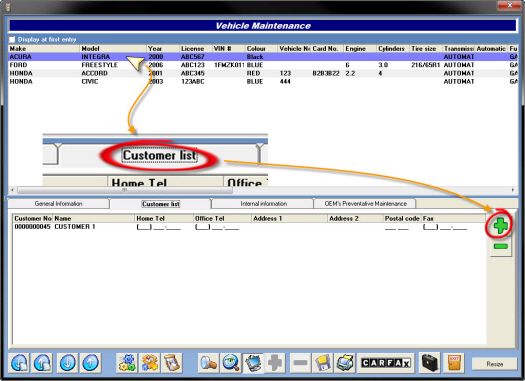 Find and double-click the new owner, in order to link it to the vehicle,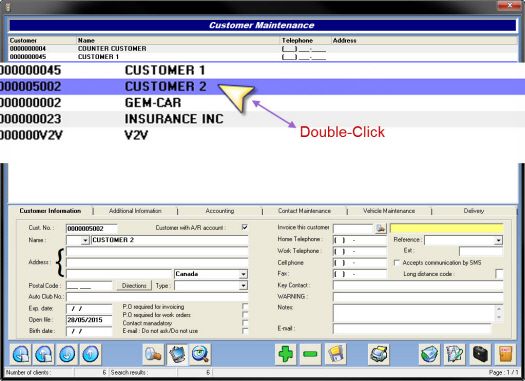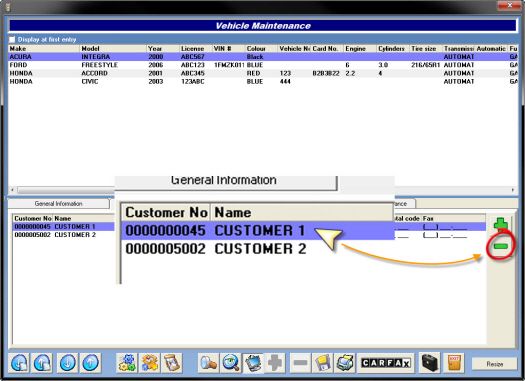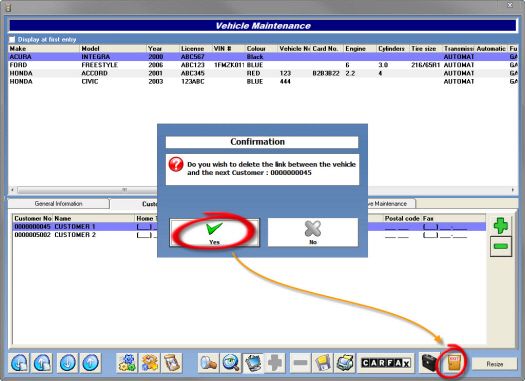 There are many ways to find an estimate
By typing the estimate number in the POS
By doubleclicking from the calendar
By scanning a barcode on a work order
By loading a customer in the POS and selecting a pending estimate
By Searching from the list of estimate
By Searching from the list of estimate
Option 1 Spy glass icon in the top right,  
Go to POS,
Click on the "Spy glass" next to "Order No:",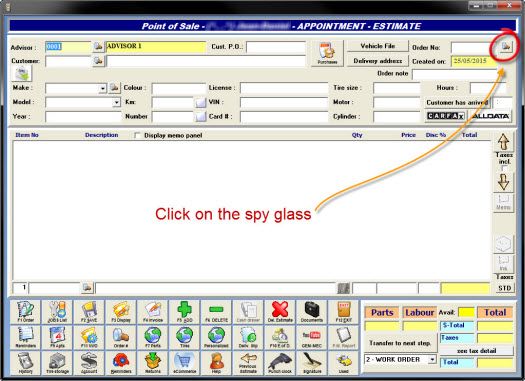 Option 2 Spy glass in the grid of buttons
From the list 
Choose "Step" from the list of steps,
You can perform search by Customer's name, "Order"(work order number), Description, Item number or Invoice number.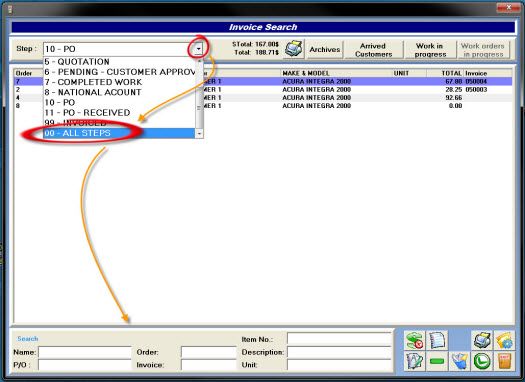 Archives
If you didn't find anything, you can click search in the Archives,

Note: You can change how far in months, you want to go back in the Archives (Default value is 6 months, 0 to show everything)

 

 

Note: When you open POS and choose customer that already has estimate created, GEM-CAR will display the following message:
"There are estimates for this vehicle, do you wish to display them?"
Go to POS
Choose an advisor
Choose a customer
Create an empty estimateestimate
Click on the spy glass right next to "Order No:"
Find the invoice/estimate from which you want to transfer items
Click on the button with the letter "A" which can be found right bellow the green "$" sign in the botton right corner
Uncheck the items that you wish to exclude from the transfer
Check the option "Import memos" if you wish to copy the memos along with the products
Click on the green button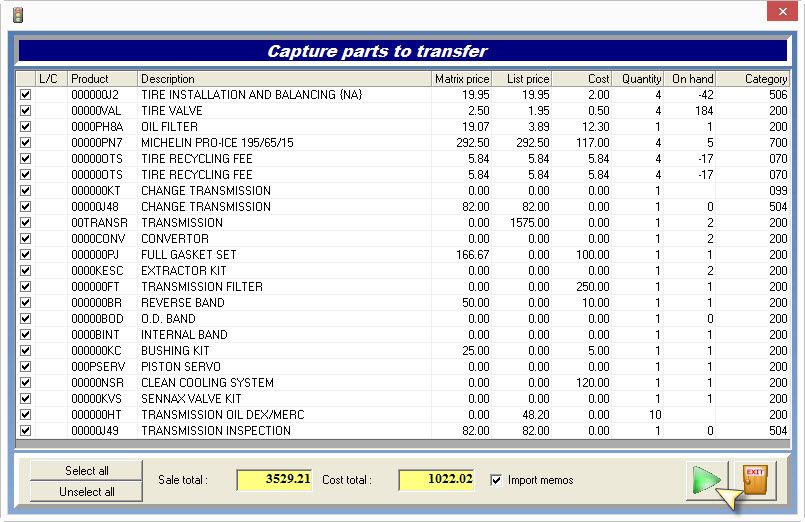 When the transfer is done the "Capture parts to transfer" window will be automatically closed and you will be redirected to "Invoice search"
If you wish to transfer more items from another invoice repeat those steps. Otherwise close "Invoice search" by clicking on "Exit"
Your can now invoice your new estimate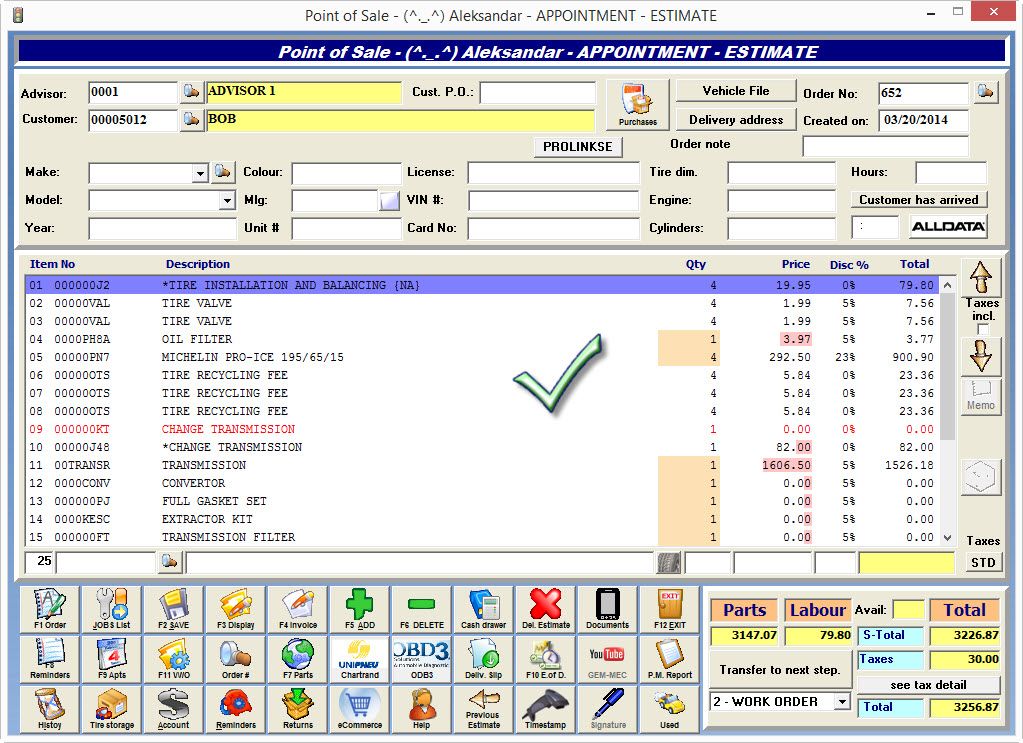 In order to go to the pervous estimate you can use the "Arrow" icon in POS.
If you click with the right button of your mouse on the "Arrow" you will see a small preview of the previous estimate.
Go to the customer's file by clicking on the spy glass next to the field "Customer"
Click on the tab "Additional information"
Enter the e-mail addresses separated by " ;  "
When all e-mail addresses are added click on "Save".

Note: Sending an estimate/invoice to multiple e-mail addresses is not available for Access database.