Go to "Point of sale"\"Appointments"
Right click on the job
Choose "Print work order"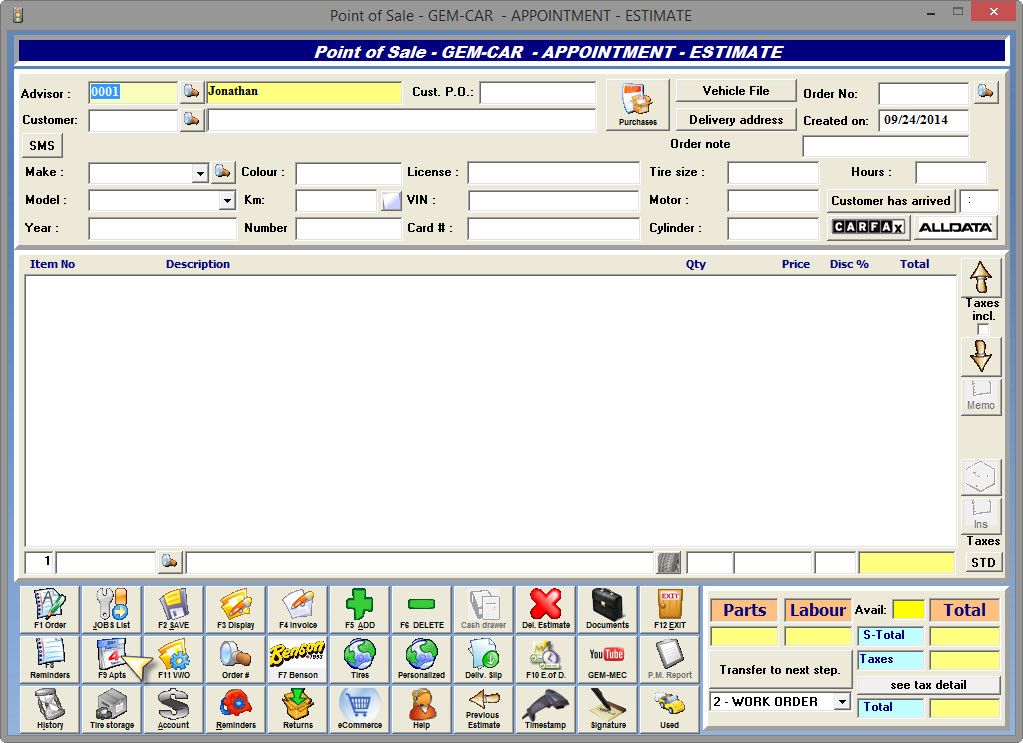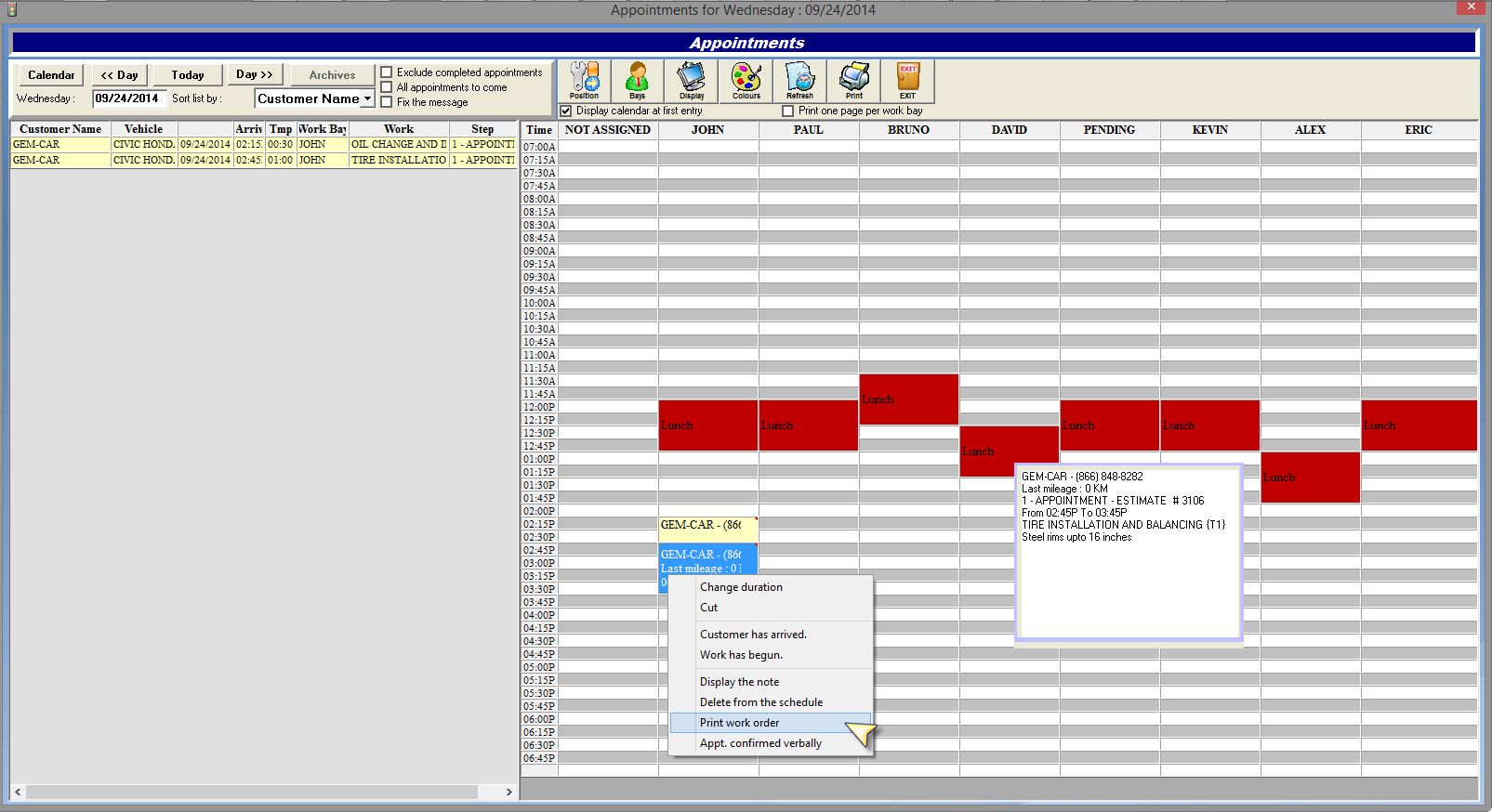 Go to "Point of sale"/"Appointments"
Click on the printer icon
In order to print list of appointments choose "Yes"
If you wish to print work orders for particular technician click "No" - You will be able to select a technician/technicians.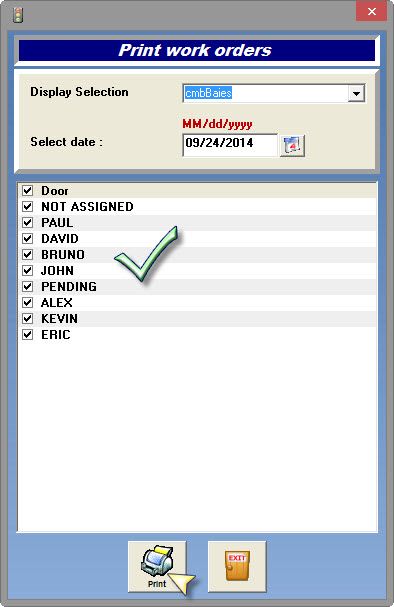 From the point of sale, click on the magnifying glass icon at the top right of the screen.
Select the estimate in the list of steps or an invoice via the archives.
Click on the icon with the directory and the blue wheel.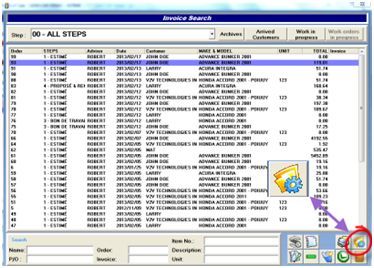 Go to "Point of sale"
Open an estimate/work order
Click on the "Signature" icon
Activate the option "To approve"
Click on the "Green watch" icon

Select an estimate.
Select a job from the estimate from which you want to print the work order.
Right-click and select "Print the work order" from the list.


Note : use "CTRL" to select multiple jobs.