Click here to try Free DEMO
GEM-CAR is an easy to master Auto Repair Shop Management System (SMS), a software designed for the automotive, fleet, boat, bike, truck & tire industry. When choosing to implement GEM-CAR software in your business, you actually cross an important threshold in your commitment towards your customers, your staff and your business.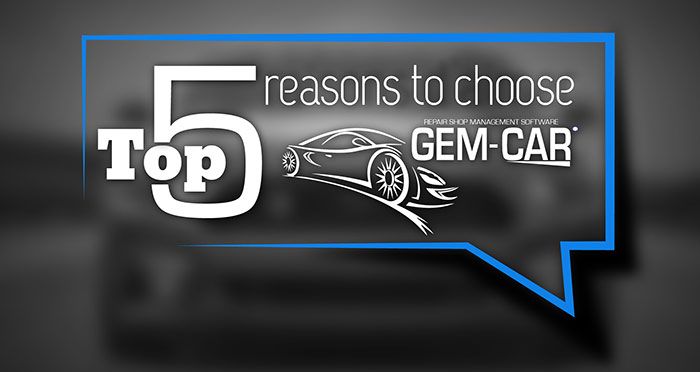 Be ready for FREE TIME and more profit.


---
10 GREAT REASONS to switch to GEM-CAR
---
Discover GEM-CAR by modules

 

 

 

GEM-UNIVERSITY: Training on the shop management software

Accounting
GEM-CAR

Yes, you can keep your existing accounting software

QuickBooks, Acomba, Simply Accounting, SAGE 50,
---
Napa Autopro award winner talks about GEM-CAR
---

GEM-CAR testimonials about our shop management software


GEM-MECHANIC - free Virtual Agent build in GEM-CAR
---
GEM-CAR is the first Shop Management Software to offer you free videos: GEM-MECHANIC series. They were designed to facilitate a sale at the counter by showing your customer a short video that will explain the maintenance/repair to be performed on the car.