Go to the "Supplier" / "Recording payments" menu.
 
Select a supplier.
Hit "Enter" to confirm the date.
The invoice list will fill out.
Click on the printer to choose the invoices to pay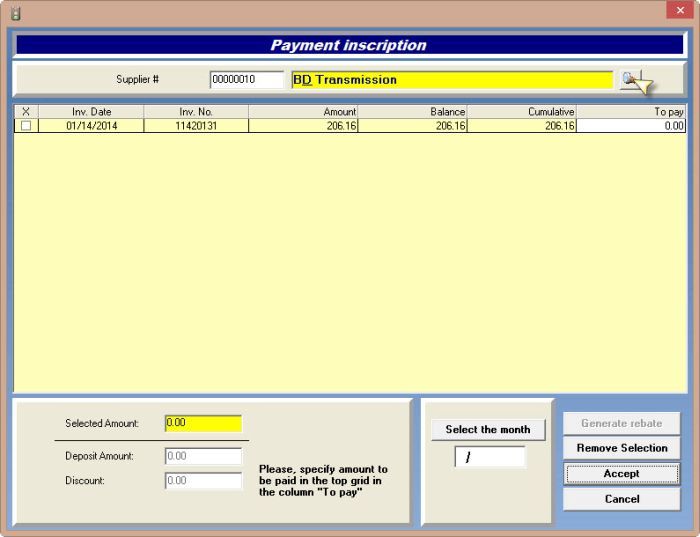 Select the invoices to pay (checkbox to the left) or enter the month and click on the "Select the month" button.
Click on the "Accept" button.
Confirm the next cheque number to be used.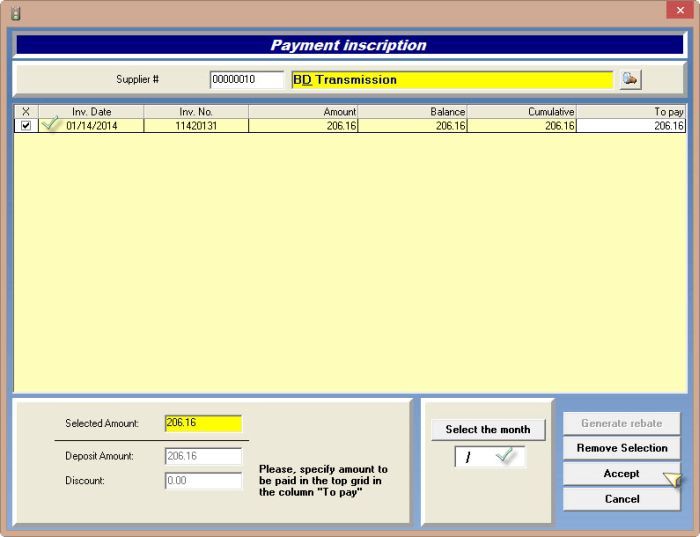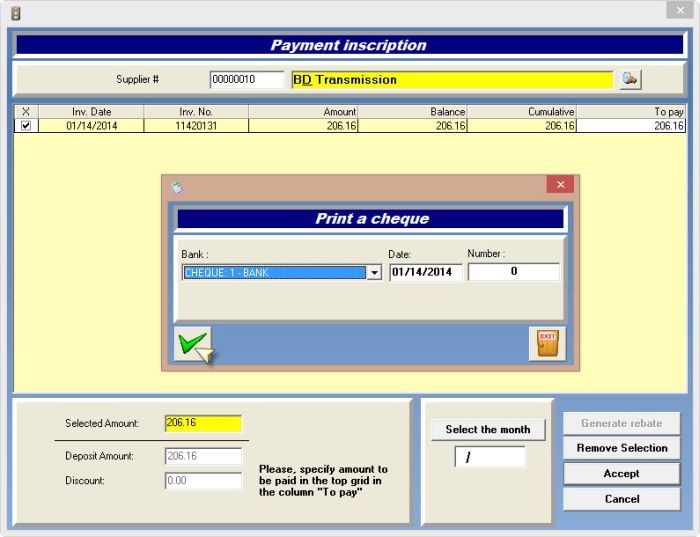 Note: If you need to create new payment method.