By default, phone and fax numbers are displayed on invoices,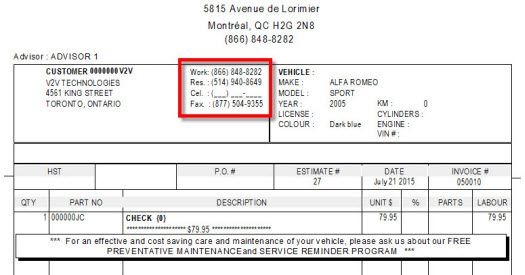 But when it comes to sending invoices:
by postal mail, customers might not want their phone numbers to show on the invoice cause it shows in the envelope window. 

by fax, you will want to show the sender's fax number.
Here is how to set it accordingly:
On the menu, go to

Configuration > Local configuration

,

Click on the second tab [General Data],
Check the box: Do not display phone number on the invoice,
Click Save.
Note: This configuration is per-station setting, meaning that every station can have their own setting.