It is now possible to keep, in customer's file, a copy of estimates sent by email for a future verification or a proof. You simply need to activate option 92.
*** Only estimates sent after setting option 92 will be available ***
To activate option 92
In the main menu, go to Configuration, General Information,
In the options section check line 92 - Save a copy of estimates sent by e-mail,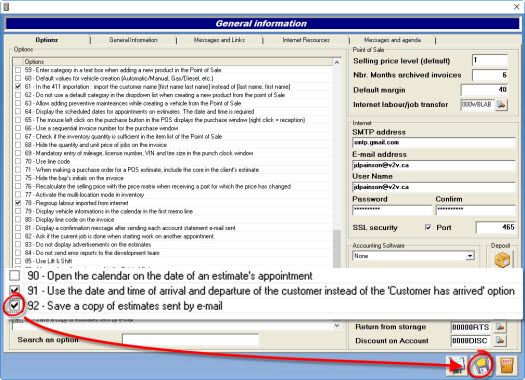 To display copies of the sent estimates
Open the desired customer's file,
Click on the e-mail envelope icon.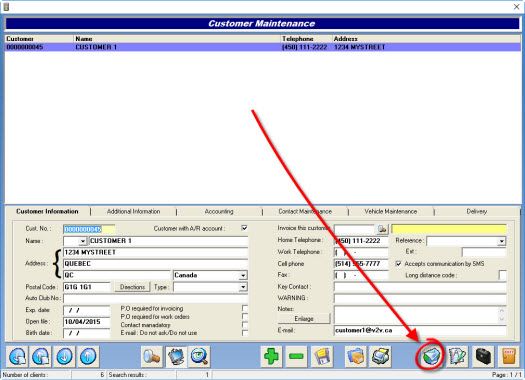 In the new windows, select the estimate,
Click the printer to display it.