GEM-WORKS work system package is a fully integrated add-on option for your shop management software

For only a few extra dollars per month, increase revenues and overall shop occupancy rate by adding the GEM-WORKS package work system to your GEM-CAR repair shop management software.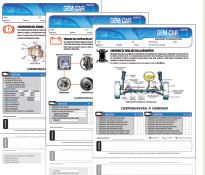 GEM-WORKS work system package currently includes 15 automotive inspection report models:
Front-end inspection report including brakes, suspension and steering components
General overall inspection during oil changes
5,000 mile OEM recommended service and maintenance inspection
Spring and fall inspection
Pre-purchase vehicle inspection
Full brake system inspection
Alignment and geometry component inspection
Transmission inspection and fluid analysis
Cooling system inspection and fluid analysis
A/C system inspection
Electronic systems diagnostic
Driver (dash) warning light diagnostic
Tire sensor warning light diagnostic
ABS system warning light diagnostic
Air Bag warning light diagnostic


Do not let your customer maintenance work and electronics related problems go to other shops!

Adapting yourself to today's automotive reality means using professional diagnostic and inspection reports to present and give to your customers.  Not only will these help schedule work when it is needed, but will also help justify labor times needed as well.

 

Subscribe today and start generating more appointments for today, tomorrow and months ahead!

 
In order to print filled inspection sheets you need to activate GEM-WORK.
Step 1: Create and save the specific document.

IMPORTANT: Document must be saved in the following path or location;  C:\vdata\reports\pvu\

Step 2: Selecting the Document
Go to "Reports" / "Report management"
Click on the "+" sign to create a new model
Enter name
Choose type "Document" (if you don't choose "Type" - Document you will only be able to use only ".rpt" files )
Click on the spy-glass after the "Path" field and choose your document
Double-click on it when it is located
Click Save and Exit.


Step 3 : Linking the new document or report to a job code.
Go to "Inventory management" / "Product/Job code management"
Find the job to which you want to add a document,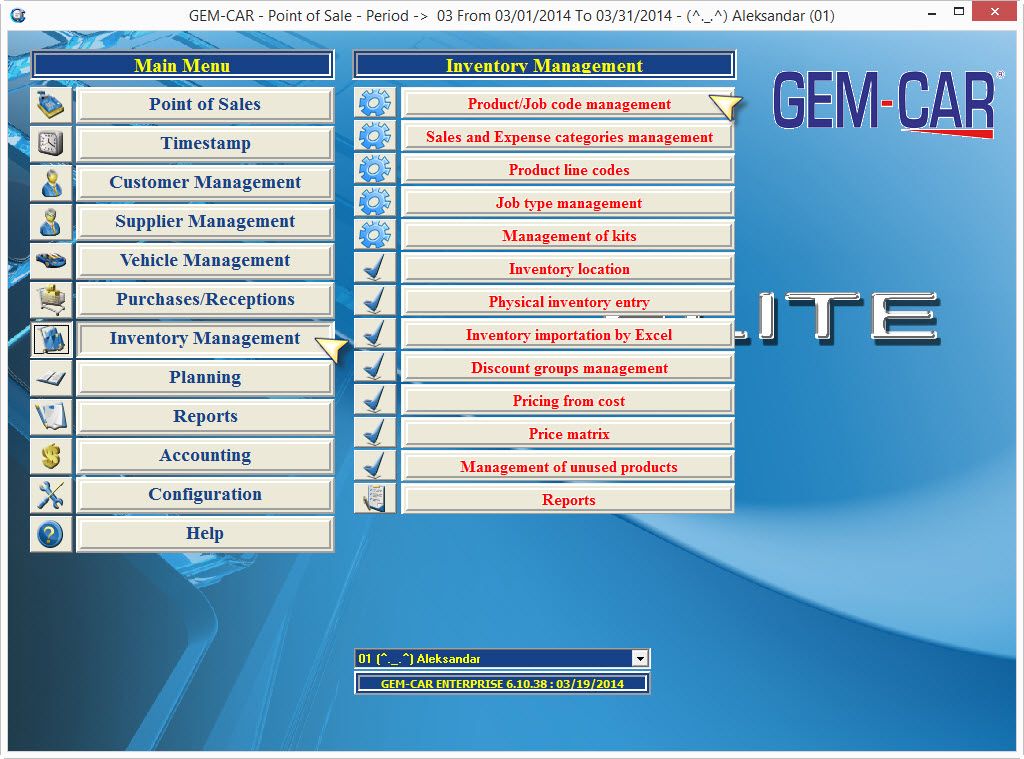 On the bottom right corner, click on the roll down menu and select your document,
Save

Now when the selected job is added to an estimate, along with the work order you will have printed and the document that you have linked to this particular job.
NOTE: GEM-CAR is designed to save paper and money so it will always show you a preview on screen before to print a document/invoice/estimate/work order.