Create step / classification of the quote
Go to "Planning > Document progression planning",
Choose a step that you wish to modify-"Select step to be configured",
Choose a step that you wish to add-"Steps that can be added",
Click on the "Forward" icon (>>) or (>) in order to transfer the step that can be added to the "Step(s) selected" window.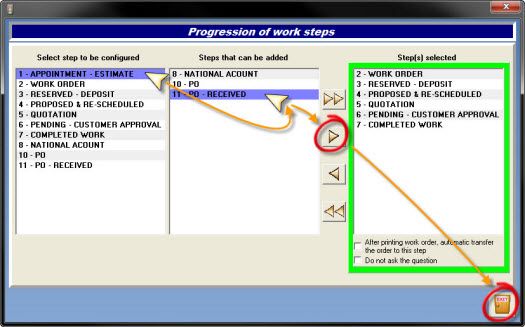 On the menu, go to Configuration > Local Configuration

Select a model at the bottom panel and click on the 3 dots (...) next to the model name.

Note: If you don't see the (...) next to the model name when you first click on it, select another line and click back on it and (...) should appear.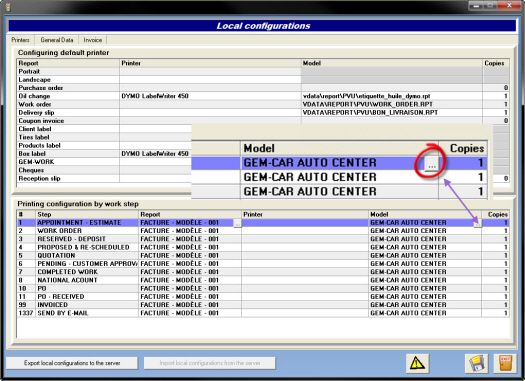 On the Report Model Management window,

Check "Display company information" and "Display the highlighted items",
And click on the color spy glass,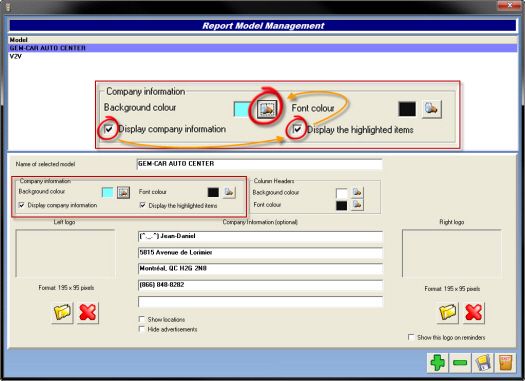 Choose your color,

And click OK,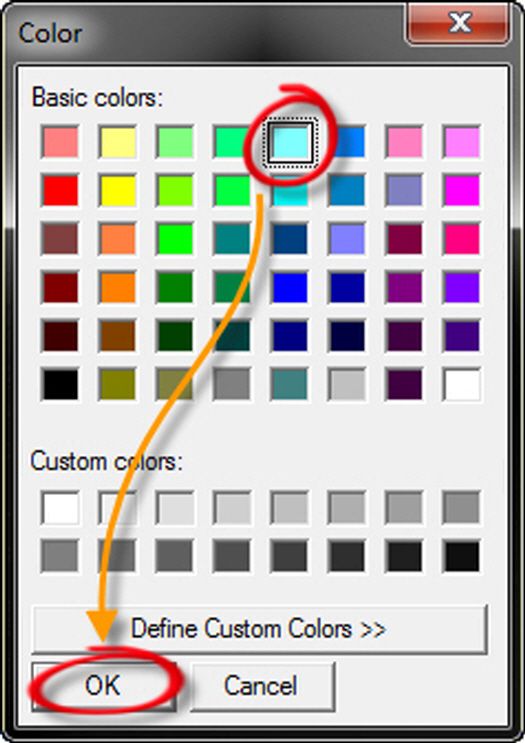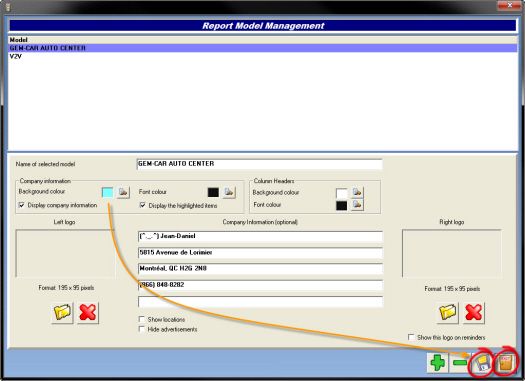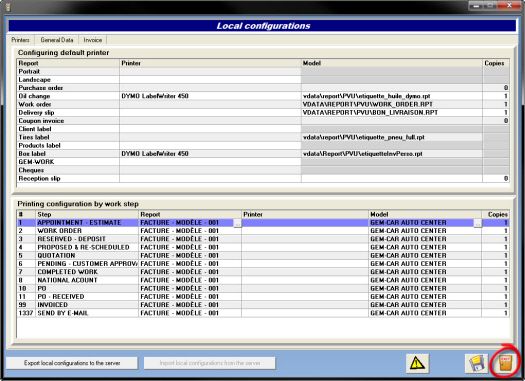 From the POS (Point of Sale) window, open an order ready for payment (example: $72.52),
Click on Invoice or press F4,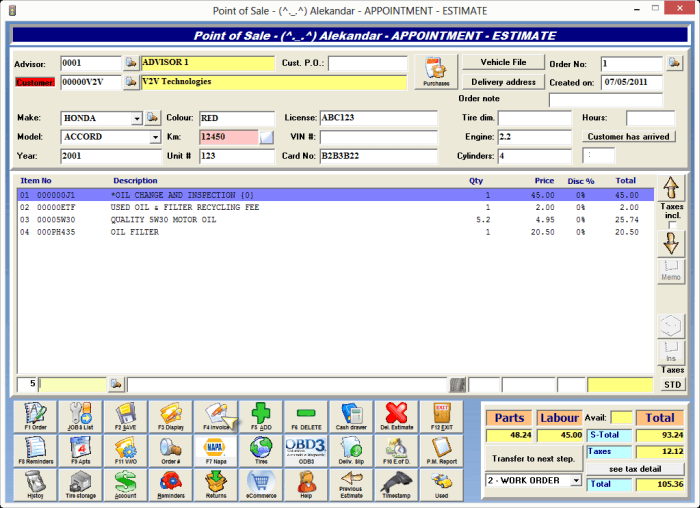 In the CASH amount entry field, enter the amount given by the customer (example: $100),
Click the CASH tab ONCE and the amount owned will be displayed on the bottom right field (example $27.48),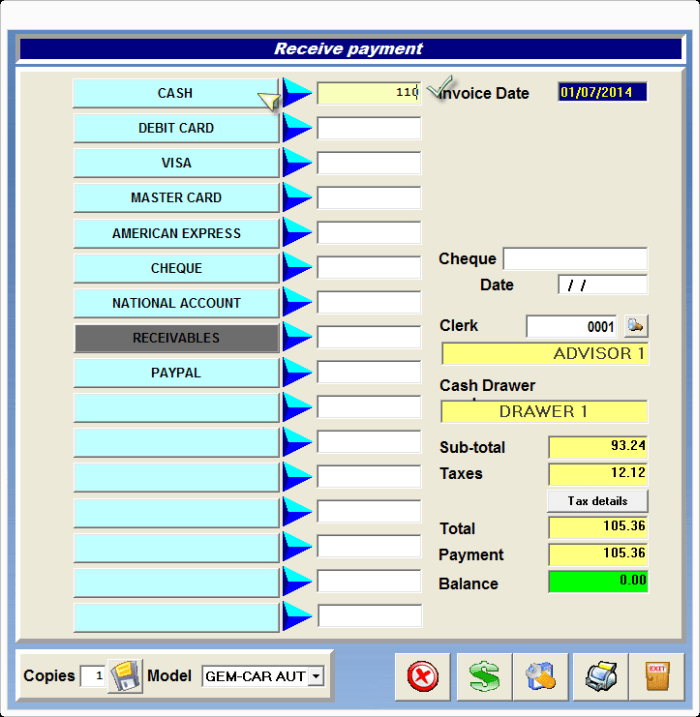 Once the change has been submitted, click on the CASH tab TWICE to confirm full payment,
Click the Print icon to register and print the payment receipt.
Hint: To save paper, if your customer does not need or require a receipt, you can also click on the Green dollars sign icon (Invoice without printing)!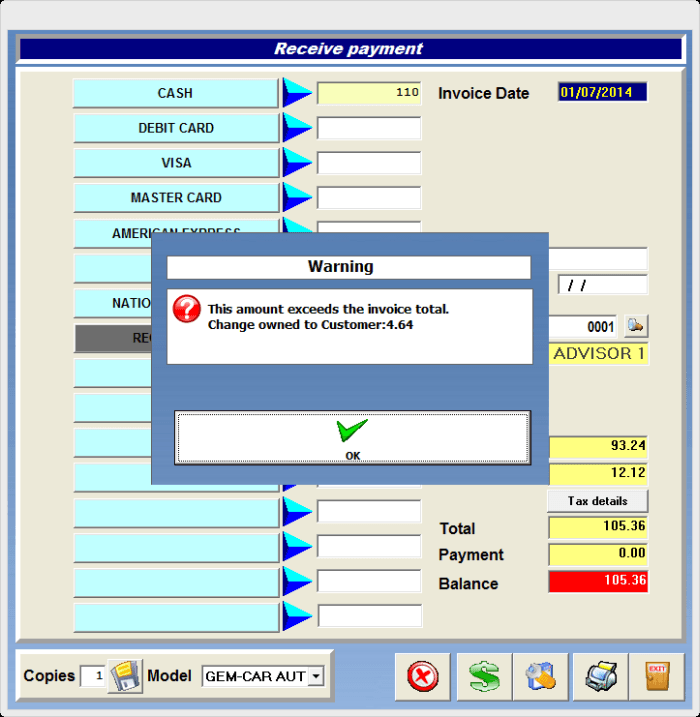 Generally, the system uses the logo that you selected in "Configuration" / "Save logo".
Go to the menu "Configuration" / "Modify logo".
Click on the folder icon.
Choose your logo and click on "Open"