CONVENTION : GEM-CAR SaaS launched
SHOW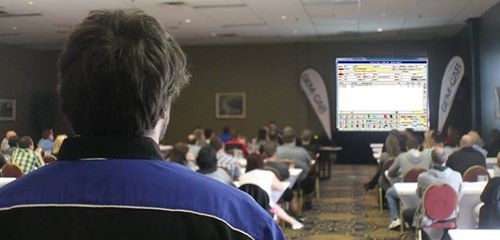 Date:
2023-06-16
09:00 AM
-
04:00 PM
GEM-CAR CONVENTION JUNE 16th  2023 - LIVE IN-PERSON EVENT 


Dear GEM-CAR user,
Join us for an expert panel that addresses the current Digital Landscape of the Auto Repair industry. Let us assist you to navigate through your GEM-CAR and provide the insight needed to make the best decisions for your shop as well as implement additional modules and features.

Join us in our Montreal Head Office:
4460 Belanger, Montreal, Qc, H1B 1T5
Attend our event on June 16th, 2022
from 9:00 - 12:00 and 13:00 - 16:00.

REGISTER HERE...


GREAT INNOVATION

Free remote work solutions
A new generation of online digital inspections:

Hybrid car inspection
Electrical car inspection
CAA Quebec is the pilot project

Online accounting software
• Tips: generating $3 to $5 in additional profit per invoice,
• Label printing: keys, barcode, tire storage & oil change,
• Make your customers happy: learn the best secrets,

Promised time
Covid pickup & drop off
Manage and exceed estimated expectations for the client

• Integration of payment terminals: fast and without errors,
• Financing of customer repairs: 10% over 2 years with approval in 5 minutes,
• GEM-FUND: credit for your workshop to support you in your projects from 10K to 300K,

Module to discover:

GEM-CHAT: chat module for advisers and technicians with photo
GEM-INSTALLER: support solution for you
GEM-BACKUP: cloud backup solution
GEM-SMS: two-way via your email or on your cell phone




Stay 5 minutes away at the Hotel Universal for $149.95/night in double occupancy

Address: 5000 Sherbrooke St E, Montreal, Quebec H1V 1A1

Phone: (514) 253-3365

Special Discount Code: GEM-CAR

https://www.hoteluniverselmontreal.com/en/


Email
This email address is being protected from spambots. You need JavaScript enabled to view it.
Address
4460 Belanger, Montreal, QC, H1T 1B5

All Dates
2023-06-16

09:00 AM - 04:00 PM