GEM-CAR testimonials about Repair shop management software





GEM-CAR is an easy to master Auto Repair Shop Management System (SMS), a software designed for the automotive, fleet, boat, bike, truck & tire industry. When choosing to implement GEM-CAR software in your business, you actually cross an important threshold in your commitment towards your customers, your staff and your business.


"THE ONLY REPAIR SHOP MANAGEMENT  SOFTWARE I WOULD RECOMMEND!"

 Kelly the coach, trained over 25 000 Advisors and shop owners


«GEM-CAR is so simple, that you can master it in less than a month.… All the areas you need are accessed from the Point of Sale page; Reminders, Tire storage, Customer history, Account receivable, etc...»

J. St-Louis, Auto 2000 Garage - The Specialist


«There really is no age limit for moving forward! We used to do every thing by hand. Today, from invoicing to inventory, we use GEM-CAR for everything... »
Renald Gaudreault (age 64), Suspension Lavoie , a Tech-Net shop.
«Before using GEM-CAR, I used to spend about 4 hours a week on billing.
Now it only takes a few minutes…»
Sebastian Laflamme, Owner,
Laflamme Garage   a Tech-Net shop



« I enjoy the flexibility of GEM-CAR and the real time access to the Uni-Select pricing and inventory. The large simple icons and user friendliness make the End of Day procedure a simple click and finding mistakes a quick and easy task... »
Steve Poulin, Grenier Poulin Garage - Uni Pro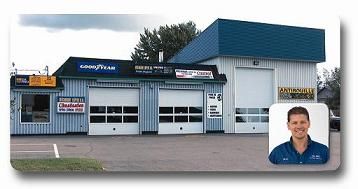 «GEM-CAR is stable and fast : all our customer information is on hand. Making an estimate or work order is child's play with the direct link to Mitchell...»
Robin Gagnon, Owner, R.G.Expert Inc - Uni Pro


«GEM-CAR's simple yet detailed invoice allows us to present and justify to our customers all the parts and labour for each repair or procedure...»
Bernard Poisson, Bernard Poisson Garage - The Specialist

«Without ever leaving the multi-function Point of Sale page, you schedule appointments, make estimates, get detailed work orders,
order parts on-line and invoice…»
Guy Pelletier, President,
Tsunami Consulting auto repair shop management.


« I like GEM-CAR because it is truly user friendly and having the customer history makes me more efficient. I also like the fact that I own the software! »
Louis-Martin Pedneault, Owner, Mechanic Center Services.