Test drive GEM-CAR today!  
Fill up the form to get a free demonstration of GEM-CAR,
the most complete software for a repair shop, tire center and fleet manager.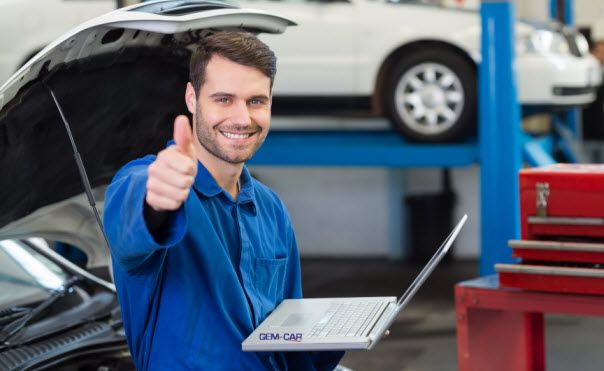 How to make your GEM-CAR a free shop management software program?



Affordable automotive shop management software, Free Demo for auto repair shop management.

You own your data.

You will save time and

Improve profitability and customer satisfaction

Implementation rules
Choosing which software to manage your fleet repair shop is one of the most important decisions that you will make for your business.  While a software product that will give you information to make important decisions is key; choosing software that is simple to use for all staff members should also be considered very carefully.  Any software is only as valuable as the features of that software that are actually used on a day to day basis.  Many software products are only used at a small fraction of their capability.  

Most often this is due to a lack of training and coaching from the outset. 

Shop Management Software is very easy to learn and one-on-one training makes deployment even more effective. 
We start by converting the data from your current software (We currently convert from more than 50 different automotive software). 

You will work with a dedicated trainer who will teach the software basics as well as be your coach and key point of contact during the implementation process. 

All of our Trainers have more than 30 years experience in the automotive business and each has coached hundreds of shops to successful implementation. 
          And it doesn't end there...
Our Trainers are always available to coach and counsel owners as they grow their business (and profits). 

In addition, we offer GEM-UNIVERSITY to all staff members.  This is an online learning portal with plenty of great "how to" videos. 
We also have an online FAQ with detailed explanations of procedures using screen captures for ease of learning.