GEM-CAR offers integration to the ATD online.com catalog. With the ATD tire catalog search and ordering catalog, advisors can automatically transfer parts to their point of sale window.  


 

Transfers tire code and description,

Selling can be also downloaded or push to a tire matrix, 

Quantity validation is available to check stock,

Push order from GEM-CAR to the ATD online.com
The benefit of using an online catalog:

Use the distribution inventory as your own inventory,
Complete tire fitness guide,
Find rebate and promotion,
Look at part images before ordering,
Special discount based on the volume available.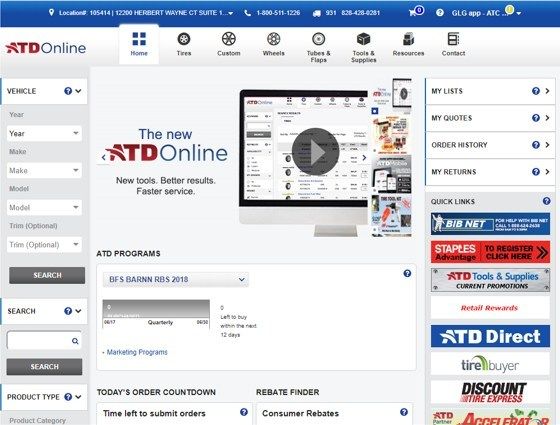 Discover by yourself how easy it is to create an estimate using the catalog



American Tire Distributors, Inc. PO Box 3145, Huntersville, NC 28070-3145, USA