GEM-CAR and Deluxe Payroll announce partnership to complete an integration of their mutual software to enhance the customer experience.
Montreal, September 3rd, 2019,
Deluxe Payroll a global human capital management (HCM) company, is delighted to announce that GEM-CAR, the shop Management software for the automotive, has chosen Deluxe Payroll, to manage their payroll processes within the billing software as part of a service to deliver an integrated solution. Leveraging the expertise of Deluxe managed services teams; GEM-CAR will offer a managed payroll solution to their more than twenty thousand users across North America.
V2V Technologies Inc – GEM-CAR

Since 2001, GEM-CAR has become a North American leader in shop management software with thousands of shops in Canada and the USA. Our unique approach and software solution help our customers to save time, increase sales and streamline their operations. GEM-CAR is mainly used in an automotive shop, truck center, boat shop, bike repair shop, tire store, and transmission repair center.
GEM-CAR is an easy to master Auto Repair Shop Management System (SMS) and most complete solution. We are the first software company to offer under one roof: SMS, Customer Relationship Management (CRM) and digital inspection. When choosing to implement GEM-CAR software in their business, shop owners are actually crossing an important threshold in their commitment towards their customers, their staff and their business.
About Deluxe Payroll

Established in 1967, Deluxe Payroll is Canada's longest-serving and most trusted payroll specialist allowing us to excel in customer satisfaction and customer support. As we reach our 50th anniversary this year, Deluxe Payroll has been proud to be trusted by Canadian companies from coast-to-coast ranging from one employee to 1000 employees. NEBS Business Products Limited is Canada's leading supplier of branded products such as forms and check, promotional products, holiday cards and calendars, labels, and supplies. NEBS has been helping small businesses in Canada for over 30 years.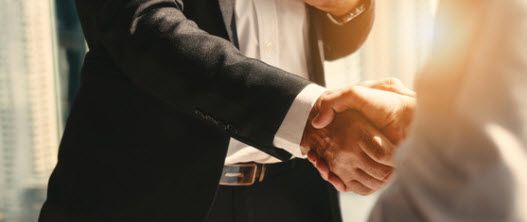 Contacts
For GEM-CAR
Kevin King
This email address is being protected from spambots. You need JavaScript enabled to view it.
For Deluxe Payroll
Patrice Edouard
Senior Payroll Specialist
Tel.: 1.877.461.5006 x 2472 | Cell: 514.299.6600
This email address is being protected from spambots. You need JavaScript enabled to view it.