Rising Stars – GEM-CAR and other Shop Management Software were awarded the "Rising Star" honor.  The Rising Stars understand where the market is going and have disruptive technology.  Rising Stars have been around long enough to establish momentum and a minimum amount of customer reference content along with a growing social presence.


About the Auto Body & Repair Software Customer Success Report:


The customer success report is based on over 250 pieces of verified customer reference content. A vendor's overall customer success score is reached via a weighted average of their Content, Market Presence, and Company Scores. Of the vendors listed in the FeaturedCustomers' Auto Body & Repair Software category, GEM-CAR met the minimum requirements needed to be considered for the customer success report.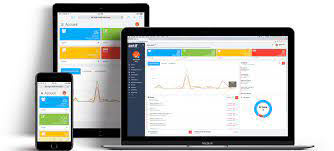 About GEM-CAR

GEM-CAR is a modular garage management and billing software for the automotive, boats, bikes, trucks, and tires industry. It is a customizable platform with optional additional features including point of sale (POS)and RO, electronic agenda, punch clock, digital inspection, and electronic signature.  The POS function offers a 411 integration, a vehicle identification decoder (VIN), inventory availability, estimate calculation with price matrix, and a color-coded visual interface to group relevant data such as estimates, orders of parts, and transaction history. 


The GEM-CAR electronic agenda connects to the punch clock to offer real-time scheduling of appointments with color codes and visibility of the progress of repairs. Technician schedules can be viewed and managed including breaks, activity allocation, and holidays. 


The punch clock offers payroll and performance statistics, access to technical repair guides, and the ability to scan barcodes for inventory and parts management. 

About FeaturedCustomers:

FeaturedCustomers, the world's only customer reference platform for B2B business software and services, helps potential B2B buyers research and discover business software and services through vendor-validated customer reference content such as customer testimonials, success stories, case studies, and customer videos. Every day the platform helps influence the purchasing decisions of thousands of B2B buyers in the final stages of their buying cycle from Fortune 500 companies to SMBs. For more information, visit
https://www.featuredcustomers.com.

Maggie Mei
FeaturedCustomers
+1 888-763-8927
This email address is being protected from spambots. You need JavaScript enabled to view it.
Visit us on social media: