The New version of GEM-CAR, a SaaS Shop management software platform, will be one of the world's top solutions for the automotive industry.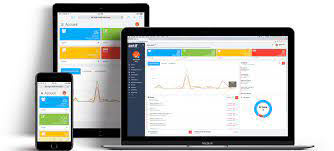 V2V Technologies, the creator of GEM-CAR Shop Management software for the transport industry, has successfully raised one million dollars to invest in speeding up the process to deliver within 2 years a complete SaaS version: a web-based solution.  Our major investor partners are supporting the project, allowing the development team to welcome 5 new members to the team to accelerate our growth. 
Mathieu Brunel, CEO of V2V Technologies, stated "We're ready for that challenge and will continue to work hard every single day to assist shop owners to save time and increase their sales. I am incredibly excited about what we're building for our current and future clients and the next phase of growth. I am so proud of my team that enables us to accomplish our dream to grow to 10 000 customers in the next 4 years to come".
GEM-CAR is a simple and intuitive shop management software where users access in one click all the main functions and features. 
"We have seen a significant increase in clients wanting to make the right decision based on information they now have access to.   We have been lucky to work with top performers in the industry that are always supporting new development from our team such as CRM, digital inspection, punch clock, ... " said Kevin King, VP Operations.
V2V Technologies was rated in The Profit 500 list ranks in 2018:  the fastest-growing, privately held company in Canada. Today, the list functions as a distinguished editorial award, a celebration of innovation, a network of entrepreneurial leaders, and an effective public relations showcase.  And also ranked in the Profit 100 in 2008:  overall revenue growth over a three-year period.

Contact Information
This email address is being protected from spambots. You need JavaScript enabled to view it.
1-866-848-8282