SiriusXM and GEM-CAR partner to offer complimentary service to customers


GEM-CAR shops now able to provide complimentary 3-month subscriptions to SiriusXM All Access


SiriusXM Canada and GEM-CAR, one of Canada's leading repair shop management software companies, today announced a new partnership to give GEM-CAR shops the ability to offer their customers complimentary access to SiriusXM's unparalleled audio entertainment.


Repair shops that use GEM-CAR's management software and are enrolled in the SiriusXM Service Lane for Shops program will now be able to offer their customers a complimentary 3-month All Access subscription to SiriusXM. This new tool gives shops an opportunity to enrich their customer's experience by offering even more value and improving their overall experience, with no additional cost to the shop or consumer.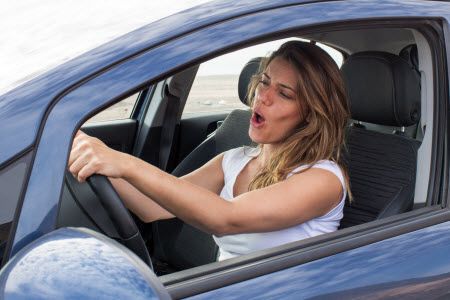 "GEM-CAR is a respected leader in the industry and we're very excited to embark on this new partnership together," said Mike Mazgay, Vice President, Automotive Remarketing & Dealer Operations, SiriusXM Canada. "This gives us the opportunity to reach even more consumers through our Service Lane Program while giving GEM-CAR shops a valuable offering to customers with very little extra effort."


"We're very excited to be working with SiriusXM to give our partners additional ways to build relationships with their customers," said Mathieu Brunel, President at GEM-CAR. "Adding value to an already positive experience is how our shops will stand out from the competition and offering SiriusXM will help us do just that."


SiriusXM All Access is SiriusXM's most extensive offering, featuring Howard Stern, and including every NFL, MLB®, and NBA game, every NASCAR® race, plus NHL® games, PGA TOUR® coverage and live college sports, as well as SiriusXM's wide variety of commercial-free music, plus talk programming, comedy, and several exclusive online-only channels. All-Access subscribers also get access to SiriusXM programming outside the vehicle on the SiriusXM app and online at siriusxm.ca.


SIRIUSXM® Service Lane For Shops is a FREE program for shop owners designed to compliment your customer service and loyalty programs. Eligible customers who bring in their factory- equipped vehicles for auto service or repair will receive a FREE 3-Month All Access subscription package with over 200 channels of commercial-free music, plus sports, news, talk, and entertainment – in the car, on the app, and online.
Shops that are interested in enrolling in the program or for more information can visit
This integration will be ready in the 13th version of GEM-CAR, in June. 


About SiriusXM Canada

Sirius XM Canada Inc., operating as SiriusXM Canada, is the country's leading audio entertainment company. SiriusXM creates and offers ad-free music; premier sports talk and live events; comedy; news; and exclusive talk and entertainment. SiriusXM is available in vehicles from every major car company and on smartphones and other connected devices as well as online at siriusxm.ca. 
Join SiriusXM Canada on Facebook at facebook.com/siriusxmcanada, on Twitter at @siriusxmcanada, on Instagram at @siriusxmcanada and on YouTube at youtube.com/siriusxmcanada. 
SiriusXM radios and accessories are available from retailers nationwide and online at SiriusXM. In addition, SiriusXM Music for Business provides ad-free music to a variety of businesses. SiriusXM is also a leading provider of connected vehicle services, giving customers access to a suite of safety, security, and convenience services including automatic crash notification, stolen vehicle recovery assistance, enhanced roadside assistance and turn-by-turn navigation.
SiriusXM Canada has been designated one of Canada's Best Managed Companies 11 years in a row and is currently a Platinum Club Member.
SiriusXM Canada contact:
Kayla J. Schwartz
Senior Manager, Communications & Sponsorship
416.408.6033
This email address is being protected from spambots. You need JavaScript enabled to view it.