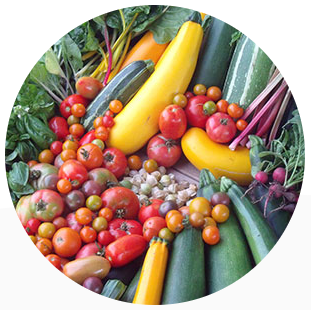 GEM-CAR SOFTWARE TO SUPPORT FOOD SECURE ORGANIZATIONS
MONTREAL
Montreal, April 27, 2020
In this period of crisis of COVID-19, it is up to each participate !
GEM-CAR is proud to partner with Rosemont's Bouffe-Action in 
place of the project of sharing refrigerated trucks. 
This initiative will enable some 30 food security organizations to distribute fresh food and frozen dishes
with precarious populations during and after confinement, in the majority of boroughs of Montreal.
"If we can help the community, it is thanks to the mechanical workshops that use GEM-CAR 
as well as our employees who have agreed to work full-time with lower their wages during the crisis. I thank you all in your own way. By working together, we will come back to life!" says Mathieu Brunel, President of V2V Technologies.
A turnkey solution, GEM-CAR offers a turnkey solution to facilitate the booking and distribution of a dozen of trucks 
with food security agencies in Montreal. 

«The GEM-CAR offer has arrived on the spot. This software will help propel our services and strengthen our
ability to effectively meet the needs of organizations. I would like to thank the entire
GEM-CAR to take the time to adjust the software to our needs," says Tonia Mori of Rosemont's Bouffe-Action.

Thanks to the Emergency Fund - Centraide of Greater Montreal and the contribution of the various
partners, this service is provided for the next four weeks.
"An active funding search is currently underway to extend the pilot project in its form
current until the end of August and then to offer a sustainable formula from the fall of 2020,
ideally, without interruption of service," says Tonia Mori, Director of Rosemont's Food and Action PLAN.
---
GEM-CAR calls on its partners
With this in mind, GEM-CAR invites its customers and partners to join its team to support
this initiative by offering, for example, maintenance service for refrigerated trucks or
other services to reduce operating costs associated with this project.

About Rosemont's Bouffe-Action

www.bouffe-action.org (french website)

Rosemont Bouffe-Action is a community organization that has been working since 1991 to improve
quality of life and well-being of vulnerable people through collective activities,
participatory and educational, as well as spaces for sharing safety and health
eating habits. 



Trustee of the Rosemont Sharing Store and Grocery Store, she




established the Food Logistics and Nutrition Hub (PLAN) to improve food




of vulnerable people by offering shared services at the




the supply, distribution and transportation of food in several neighbourhoods in Quebec




Montreal.
About GEM-CAR
GEM-CAR is a North American leader in mechanical workshop management software since
2001. The company is the first company to offer billing modules under one roof,
management, digital marketing, customer relations, digital inspection, time stamp as well as
repair financing.
Its business offices in Canada, the United States and the
Morocco, the company supports thousands of clients in dozens of countries.