GEM-CAR offer multiple integrations to the Pronto catalog via WHI, E-connect, and DST. With Pronto's parts search and ordering catalog, an advisor can automatically transfer parts to their point of sale window.   The National PRONTO Association is made up of nearly 100 Member Distributors with over 300 distribution locations. We serve thousands of auto parts stores and service centers every single day


 

Transfers automotive part including code, description, and cost

Selling can be also downloaded or push to a price matrix, 

Quantity validation is available to check stock,

VIN lookup.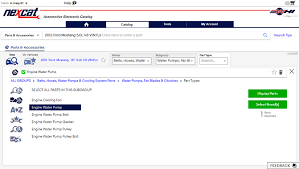 Discover by yourself how easy it is to create a work order using the Pronto Online catalog. All Pronto's customers are using the integration with their online ordering system to save time.
Head office address: 2601 Heritage Ave, Grapevine, TX 76051, USA