GEM-CAR is a shop management software (SMS) that provides integration with UCDA (The Used Car Dealers Association of Ontario) vehicles' sale contracts. The UCDA is a nonprofit organization that offers a membership program for dealerships in Ontario. 



Approved vehicle sale contracts by UCDA

Easy access to license agreement
GEM-CAR provides easy access to the UCDA online services. The approved sale contracts are directly transferred in the GEM-CAR software.  If you have a dealership, their membership program can protect your business from frauds and make it more efficient and profitable.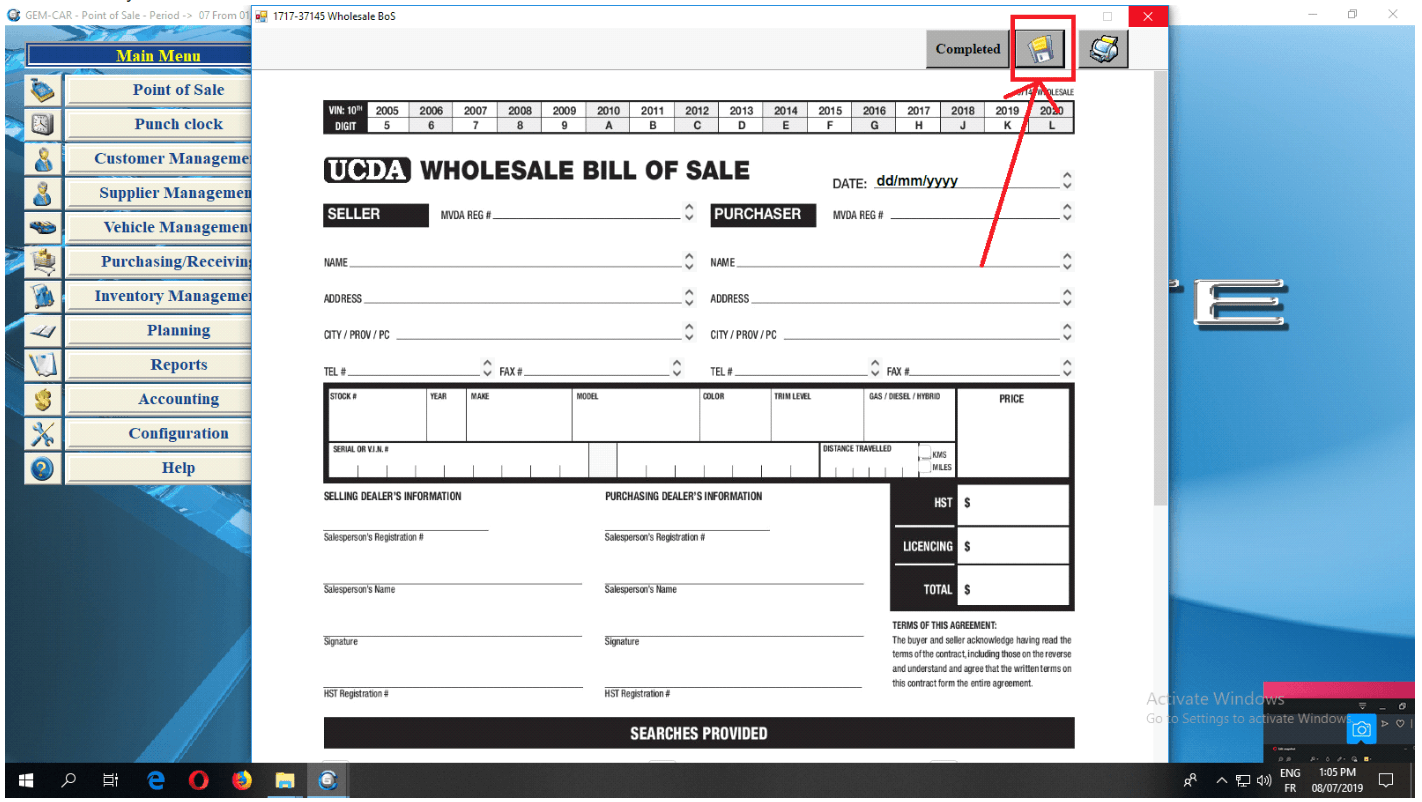 Some of the main benefits of the UCDA membership: 
Use approved vehicles' sale contracts by the association,
Add seller/ purchaser information on the bill of sale,
Easily add vehicle's make, model, year, color, VIN, license and etc.
Regular discounts and annual rebates on NAPA auto products for members,
For UCDA members -  2 months free trial of NAPAfix,
Basic Sales training program,
In-class OMVIC (Ontario's Vehicle Sales Regulator) Certification Course,
Exclusive partner program with Telus,
Allow you to find financing for your dealership,
Trillium FSB - appropriate for UCDA members that do not meet certain bank criterias

 
Discover how easy it is to create and print a vehicle's sale contract by using the GEM-CAR software.

Get your free GEM-CAR demo!




Contact us 1-866-848-8282


Used Car Dealers Association of Ontario   
230 Norseman St.
Toronto, Ontario M8Z 2R4
Telephone: 1-800-268-2598
Fax: (416) 232-077