GEM-CARD, Credit Card Processing Program Benefits include:
• Full Integration with GEM-CAR Software
• Savings Guaranteed
• No Rate Increases by HotRod Processing
• No Early Termination Fees
• Free Credit Card Terminal
• No Minimum Monthly Fees & No Setup Fees
• Free Online Reporting
• 24/7 Customer Service & Technical Support
"The Credit Card Processor for the Automotive Service Industry"
The GEM-CAR Software Solution allows shop owners to manage all of their customer financial transactions, including credit and debit card payments, checks and even gift certificates through the system.
3 Steps to Process a Sale in GEM-CARD:
1) Simply create an invoice and you will see the sale amount appear in the payment box.
2) Click Send to direct the payment to your credit card terminal. The card terminal is provided free to use with the GEM-CARD module.
3) The customer swipes or inserts their card. The card is approved and the invoice is marked as paid.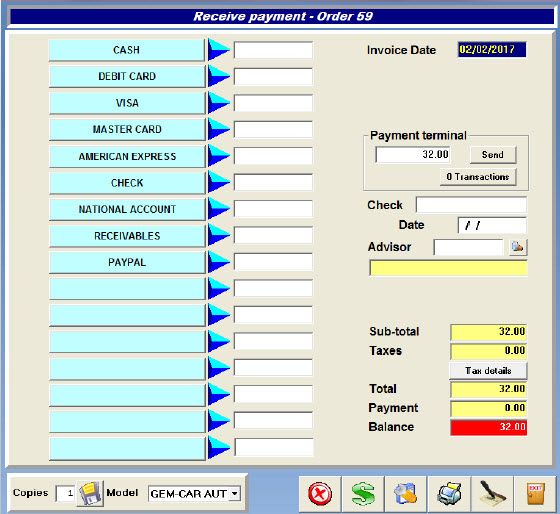 The Added Value of GEM-CARD:
• Streamline and simplify the way you accept payments
• Save employee time and money due to double entry
• Eliminate costly mistakes due to entering the wrong sale amount
• Reduce hours spent reconciling and finding and fixing errors
• Lower your credit card processing fees