From the POS window, while on the correct estimate or order, click on the Reminder icon,
Select and enter the month you would like the Reminder to be registered to
Write your Reminder, or click on the Search icon to select the appropriate Reminder from those already offered.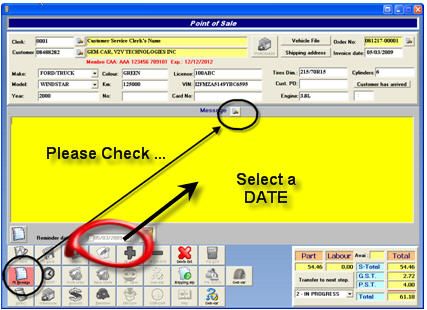 To create and save you own frequently used Reminder message;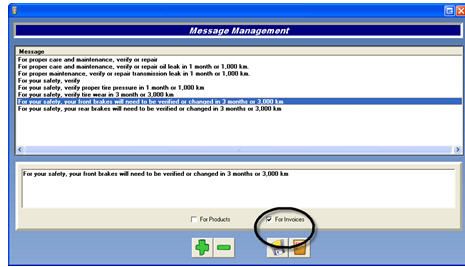 Click the Add "+" icon,
Write your custom Reminder message on the bottom window,
Check the "For Invoices" box and click the Save icon.
Now, double-click on the desired Reminder message and it will be added to the current order on the POS window


NOTE : For a reminder to appear on the Reminder report or the Automatic reminder letter generator, there are two conditions;
1- You must have selected a Reminder date in the Message window
2- You must have registered the payment for that order and executed an End of Day procedure in order to send the data to the customer's history file.