From the main menu, go to [Accounting] > [Reports]:
---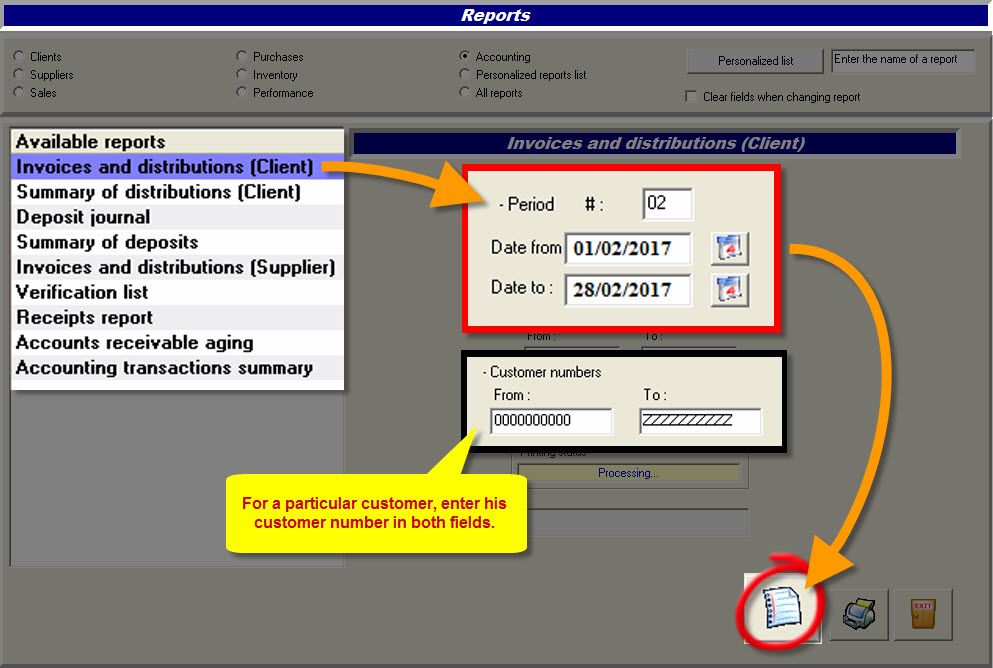 ---
In the Available reports (on the left), select,

"Invoices dans distributions (Client)",

Enter the period's number (the dates will be set automatically),

or enter the desired dates,

(Optional) You can choose a particular customer, otherwise all the customers will be included,
Click the note button to export the report.
LOCATE THE EXPORTED TEXT FILES (.txt)

From the main menu, go to [Configuration] > [User configuration],
---
---
In the field called "GEM-CAR data", copy or note the folder location path,
---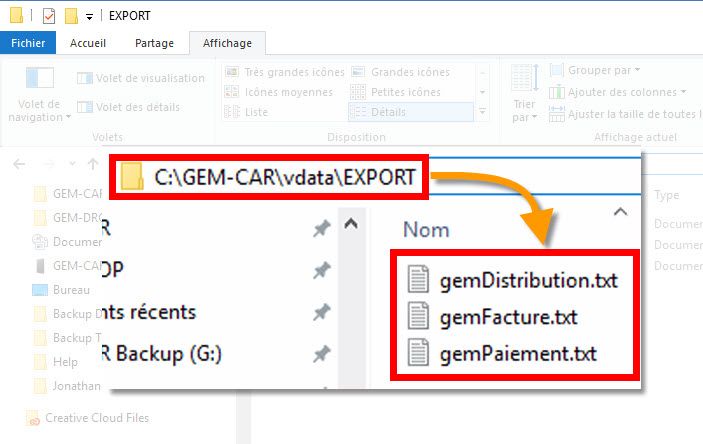 ---
Open any Windows folder and paste or type in the folder path in the address bar,
Go to the "vdata/EXPORT" folder and you will see the exported files.
Every time you export the report, the files will be replaced. Make sure to rename or move them if you are exporting reports.