NOTE: Buy a DYMO TURBO 450 printer online via GEM-CAR's online ordering site and obtain free assistance on how to configure the printer with your software. Order a printer online

Configuring the bar code DYMO printer
Install your label printer's drivers,

Plug your Dymo into  the computer,

Go to the Windows "Start" menu, then to "Devices and Printers",

Select the Dymo 450 Turbo printer,

Right-click to select "Printer properties".

In the "Properties" menu, click on the "Preferences" button.
Select the "30252 Address" paper.

Configuring the Dymo 450 Turbo bar code label printer in GEM-CAR
Go to the Configuration / Local Configuration menu.




Select the option "Product labels".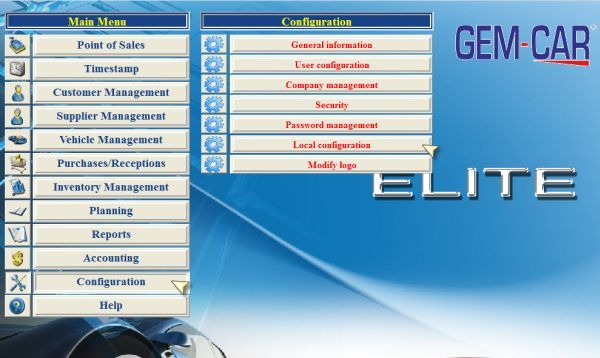 In the scroll-down printer menu, choose DYMO LABEL WRITER 450 Turbo.

Save by clicking on the diskette icon on the bottom right (

not the one in the grid

).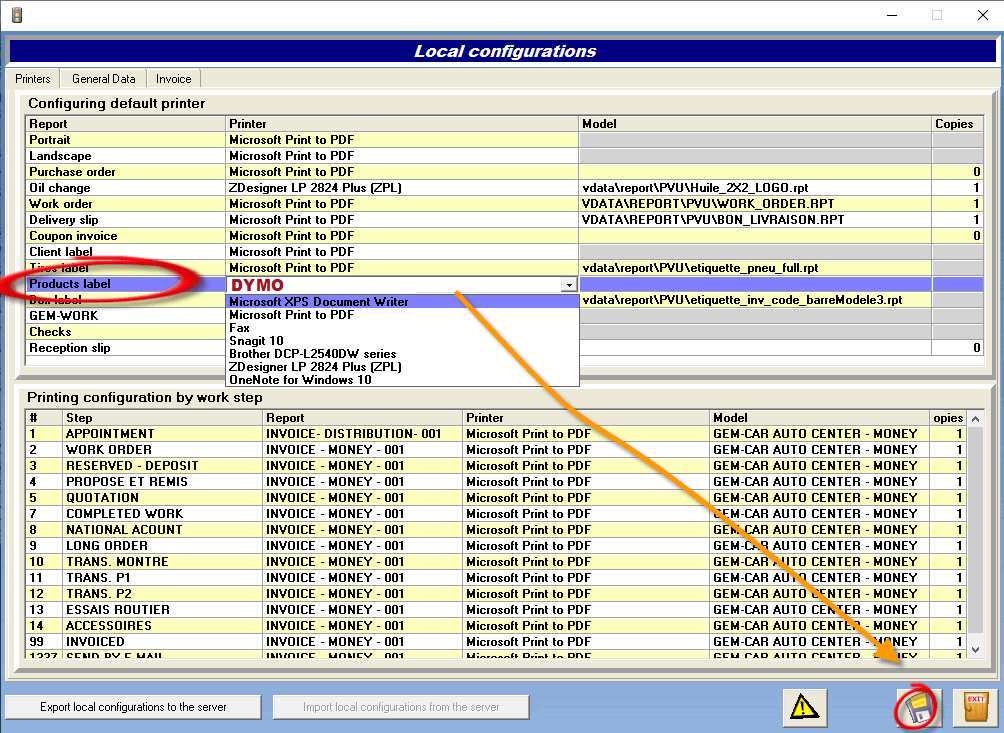 Watch a video on the key sticker and label software using the DYMO