The Punch window report shows detailed information about the internal work:
Start time

End time

Job description

Internal work notes
---

From the main menu, go to "Reports > Performance",
Under the list of available reports, select "Punch window report",
Check one or more technicians (or work bays),
Enter a date range,
Check Detailed internal work report,
Click the printer to display on screen.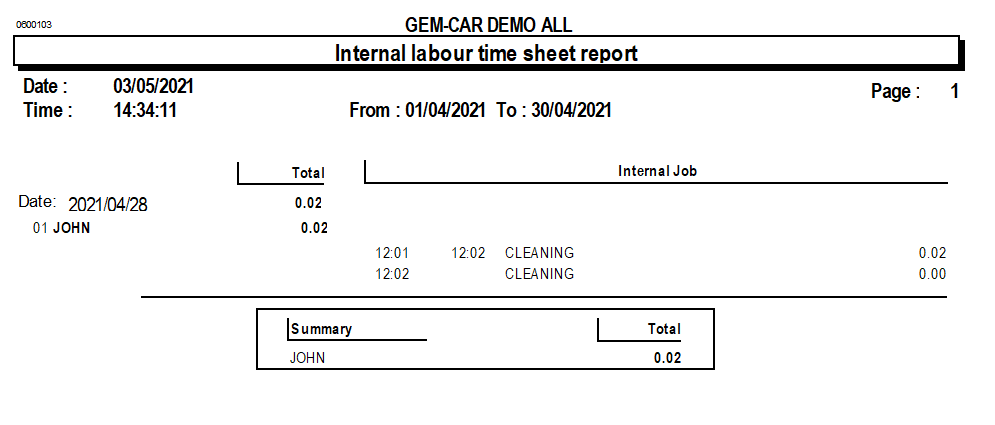 To configure an internal job:
From the Product/Job code management window, click on the "+",
Select a category whose type is "INTERNAL WORK",

By default the category is "510",
Otherwise, create it
Add a category and a description, 
Save it.
How a technician can check in on an internal job?
From the PoS go to the Punch Clock

Select a technician in the spying glass at the top left corner,

Click on the icon "Jobs",

Double-click on the internal job you want to clock in on,

That's it, you've checked in.