Express End of Day.
 Who should use this feature?
Schools,

Fleet management,

Internal 

equipment

 maintenance.
Setting:
Go into the "Configuration / General information" Menu,

In the options Tab, select option 58,

Save.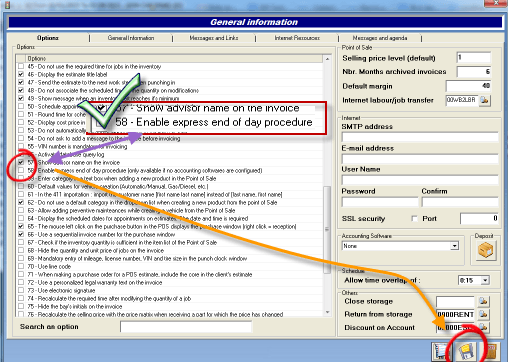 Procedure
In the POS, click on the icon with the lightning,

Click on the lightning icon to skip all reporting and invoice selection.

This process will sent all closed invoice in history.