How to connect to your remote cloud for the first time
Write in the search bar '' remote '' 






Right click on '' Remote Desktop Connection ''

Then pin it to the taskbar.



Next, open the remote desktop connection.

When the new window opens, click on the arrow:




Enter the information as follows:
In computer, enter your domain RDP

In username enter your Windows user





Do not check the checkbox for your credentials.





Click on connect

Enter your password

 

Press save

Do OK
You are now ready to use your GEM-CLOUD


   

Go to the site to start remote configuration: 

https://remotedesktop.google.com/access/   

You can also follow this Youtube tutorial for the steps : 

A new page will open, you will have to weigh on '' Add to Chrome ''
Ready to install.
Click on '' Accept and Install ''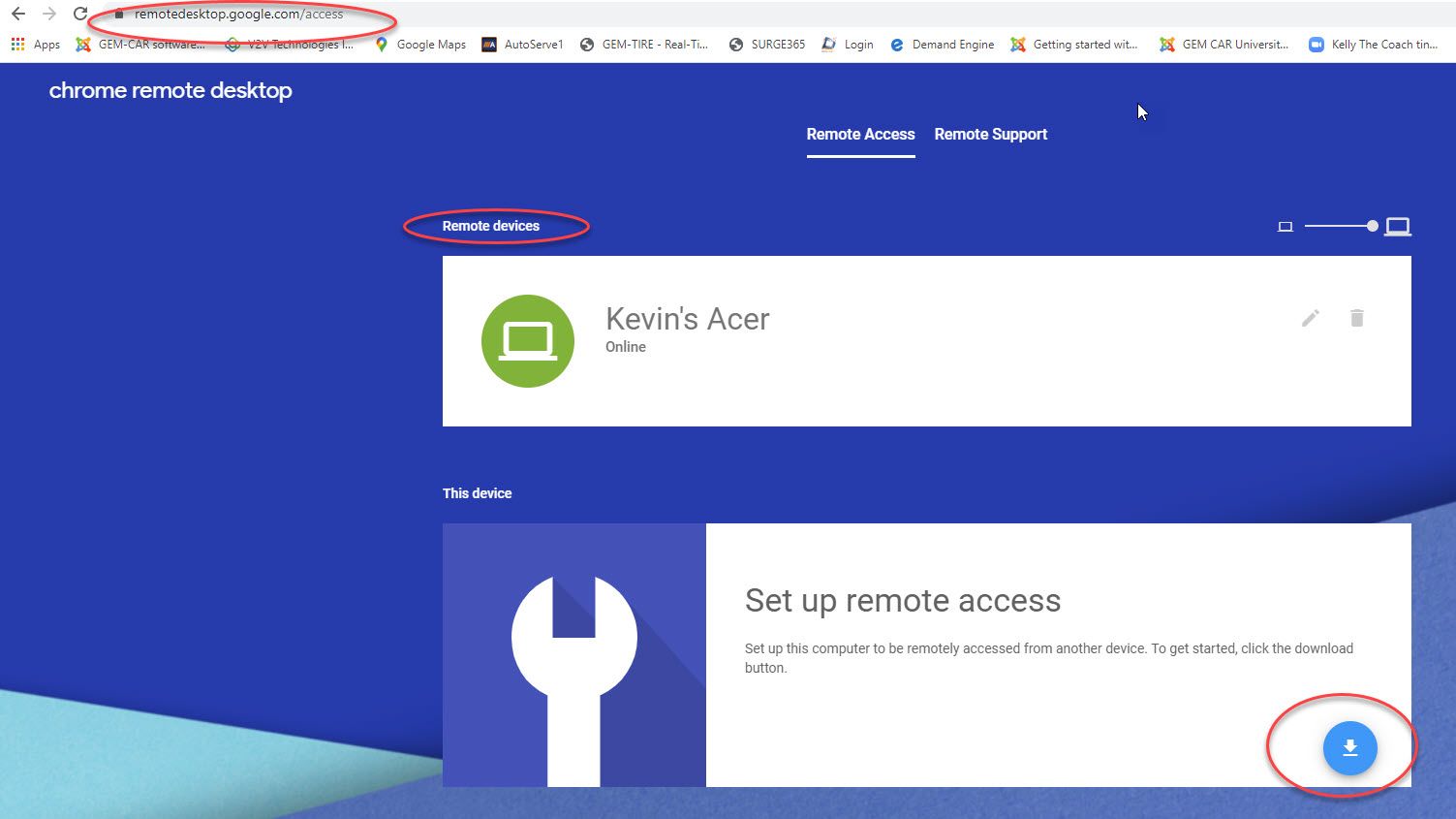 Enter a code and all the necessary information.
Follow the remaining steps.