The best way to produce a Fuel sales report is getting a report by category/product as it has been set up as different types of products.


First of all, as with every other report, you need to complete an End of the Day.
After this step, from the Main menu / Reports / Sales
Select the "Sales by product report"

Choose the dates

Click on the spyglass under the category field and select from the new window your FUEL category (ex. 900)

Click on the printer to produce the report.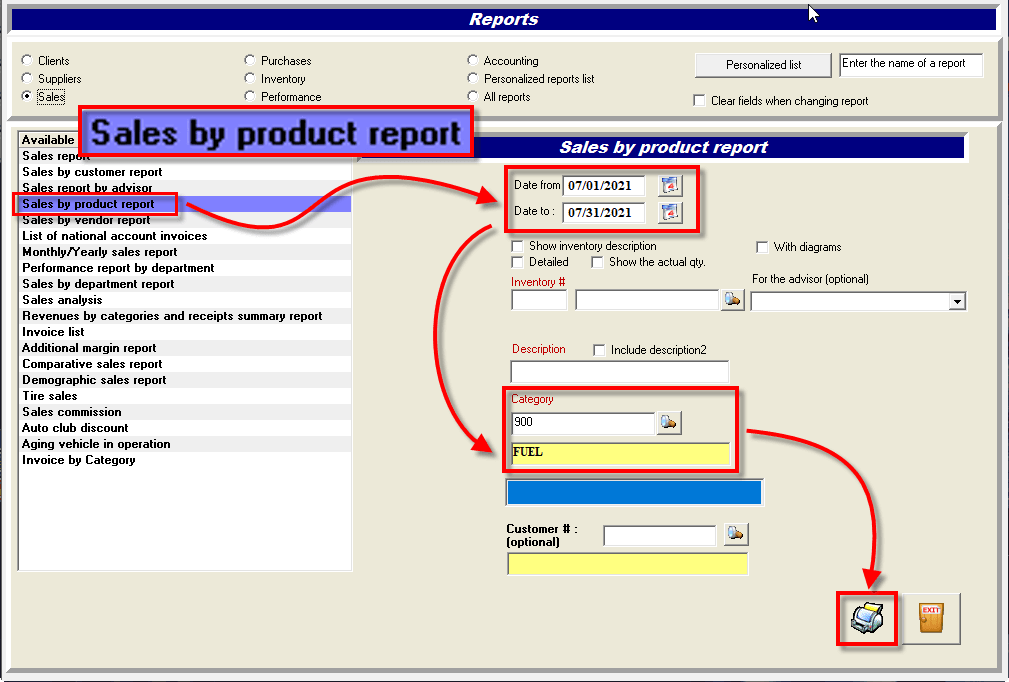 Your report will provide you a general overview of the fuel sales:



However, if you need a more detailed report by a specific type of fuel (ex. diesel), click on any of the product codes from the report to get a detailed fuel sales for that specific product: