In order to use the Sort Key option, you must first activate the option. To do so, from the Main Menu click on Configuration,
On the Configuration sub-menu, click on General Information,

Click on the top Options tab and add a checkmark on option 19,

Save and Exit,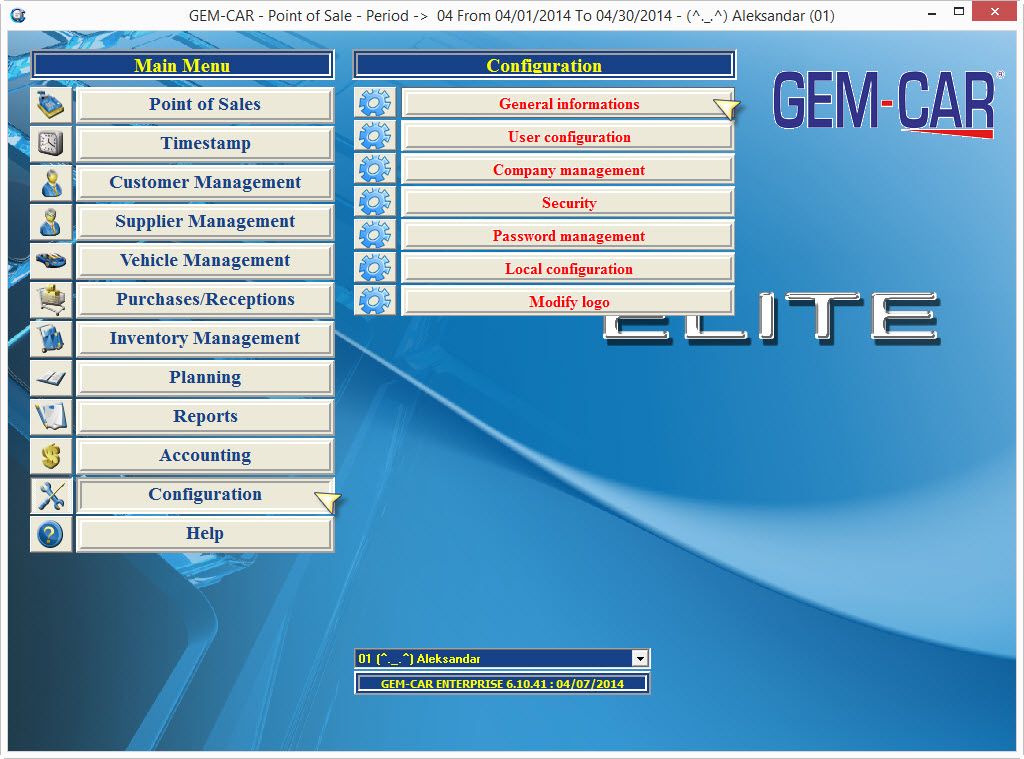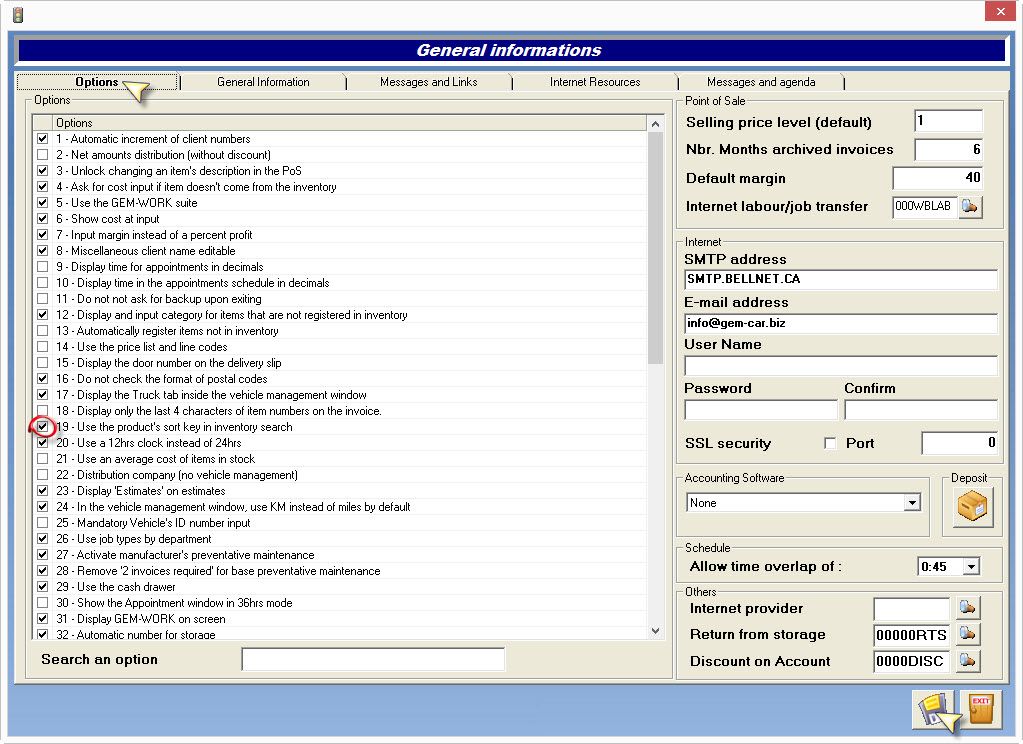 Open your POS (Point of Sale) window and the customer's estimate,

In the item description field, enter a full or part of an item description,

Press enter,

The Inventory Product search window will open with a list of all items containing that description or part of that description.  To enter an item on the estimate, simply double click on the item.  If more than item on the list is required, add a check mark to each item (left hand column) and click on the green clock icon (bottom right).