Step 1: Create a Deposit category
Go to "Inventory management" / "Product/job code management",

Click on spy glass next to the "Category" field,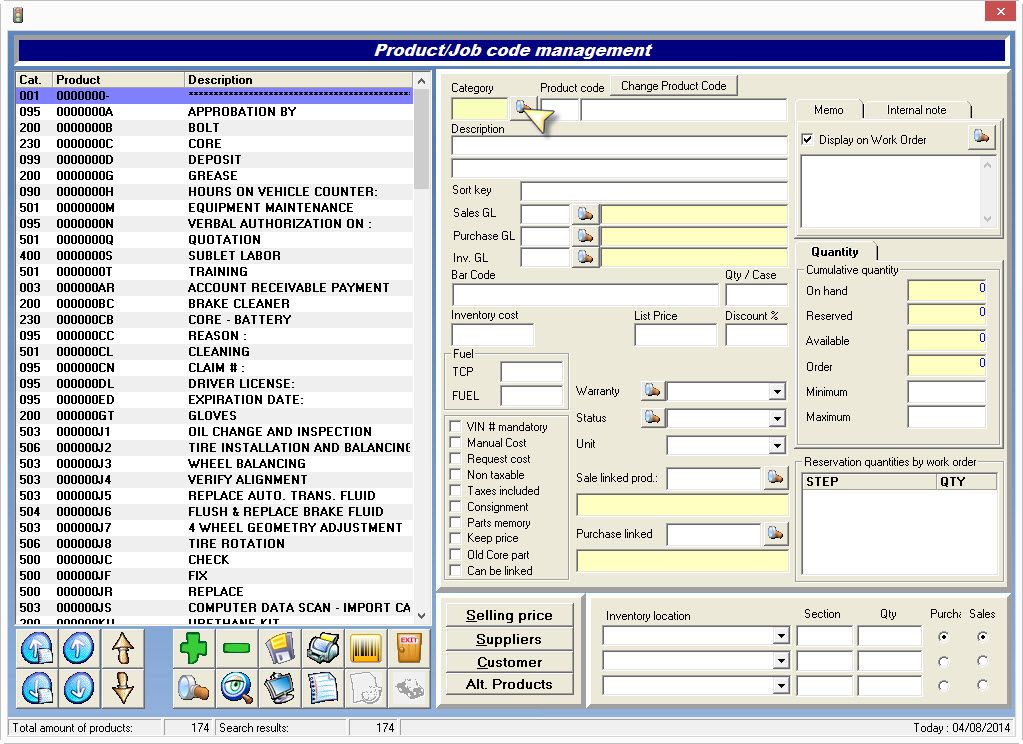 Click on the + (Add),

Choose a category number *,

In the Description field enter Order Deposits,

Click Save.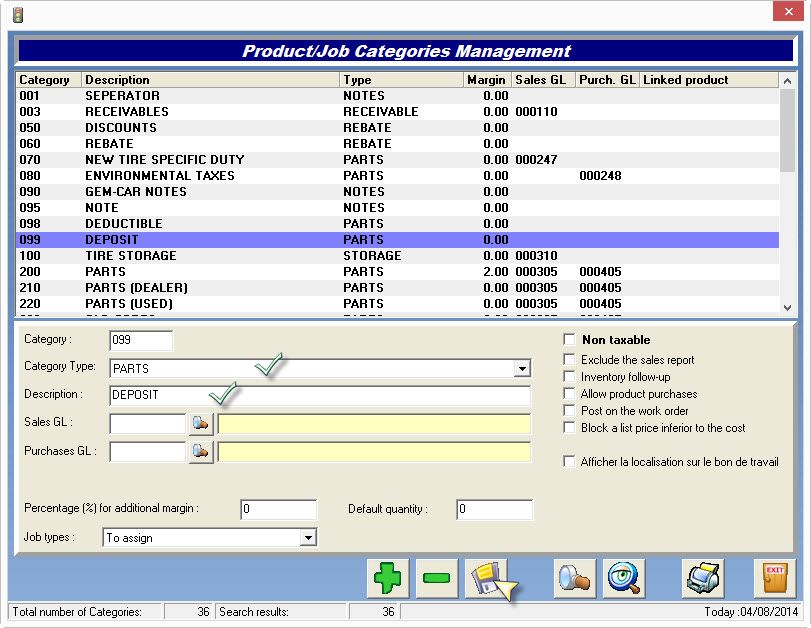 * The category must be set with GL by default set to a liability.

Step 2: Creating a "Deposit" product code
Back in the Inventory window click+(add),

In the Category number field enter 005,

In the Inventory No field, enter "D",

In the Description field enter "DEPOSIT",

Click Save and Exit.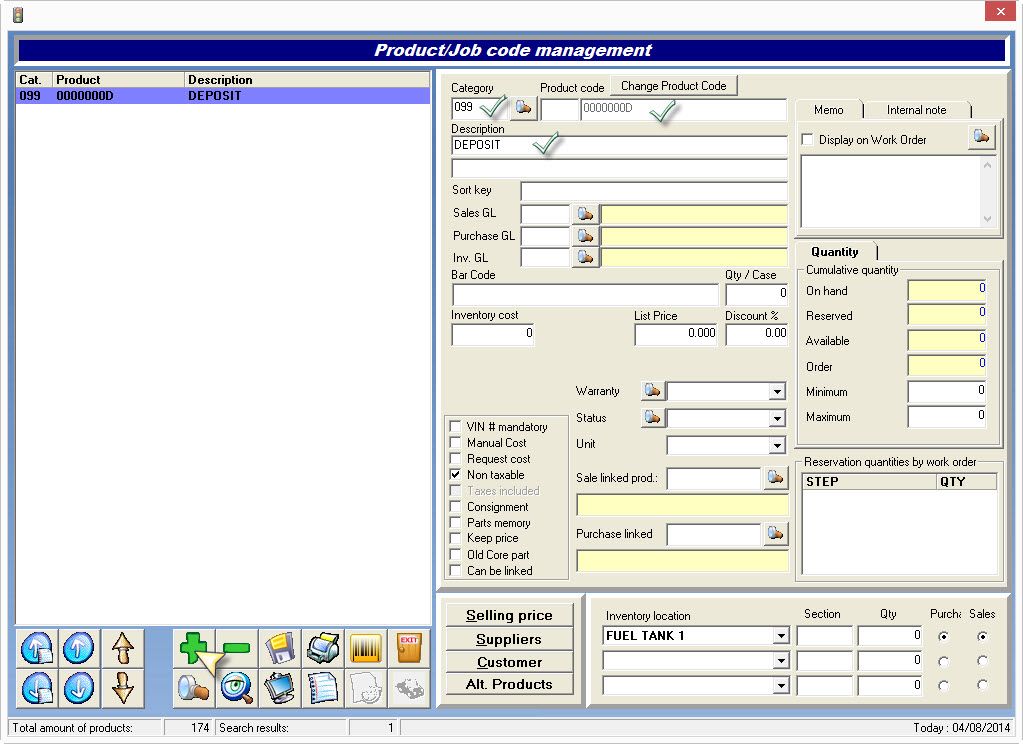 Step 3: Register "Deposit" on the customer's order
Back on the Point of Sales, open the customer's order,

Click the +(add) icon or F5,

Enter the product code that you have created "D",

Enter the the amount of the deposit and click on the green arrow,

An invoice with the receipt with the "Deposit" will be created.

The "Deposit" product was also created in the quote and transfer to the "Reserved STEP".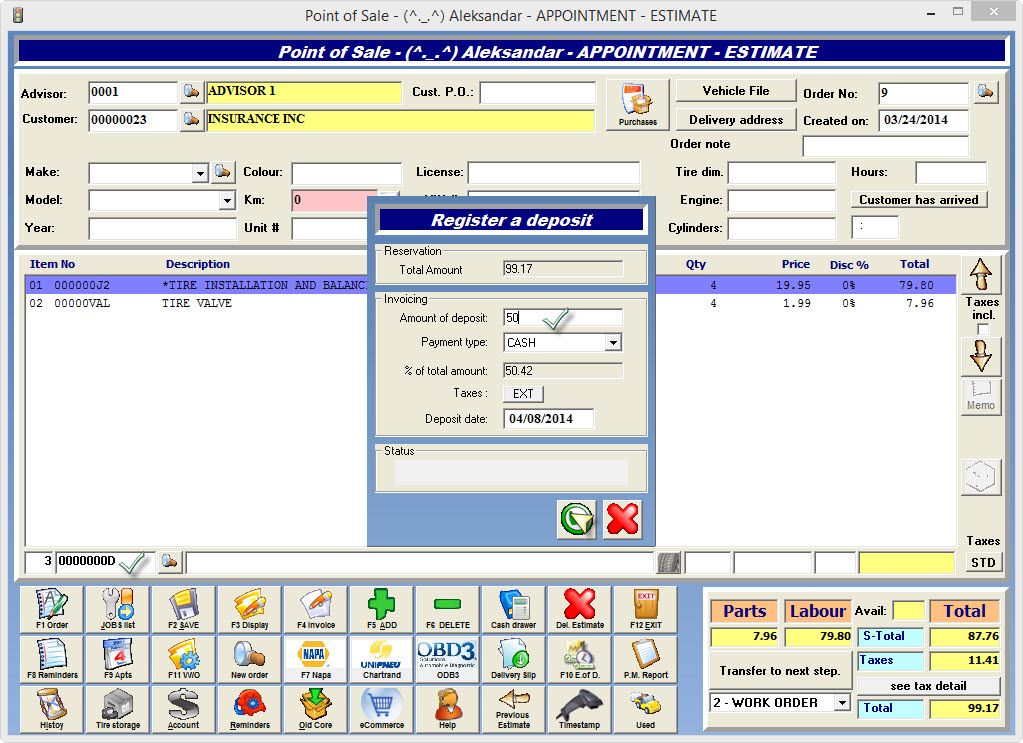 PS: in your balance sheet under liability, you will see all the deposit value. When the customers return to close is bill, the liability GL code will be reduced. 
Step 4: Finding the estimate for deposit
From the POS, using the quote Spyglass, 

Select the step "Reservation",

Double click in the quote.