Although most schedules are somewhat similar with only slight differences, their frequencies do vary from one model to another.  In order to save you time, GEM-CAR allows you to create a list of  Basic or personalized Maintenance Schedules as well as specific  OEM recommended preventive maintenance schedules based on Make, Model, and Year.   Activate automatic OEM preventative maintenance reminders in your software.
To create Basic Preventative Maintenance
Go to "Vehicle Management" / "Basic preventative maintenance"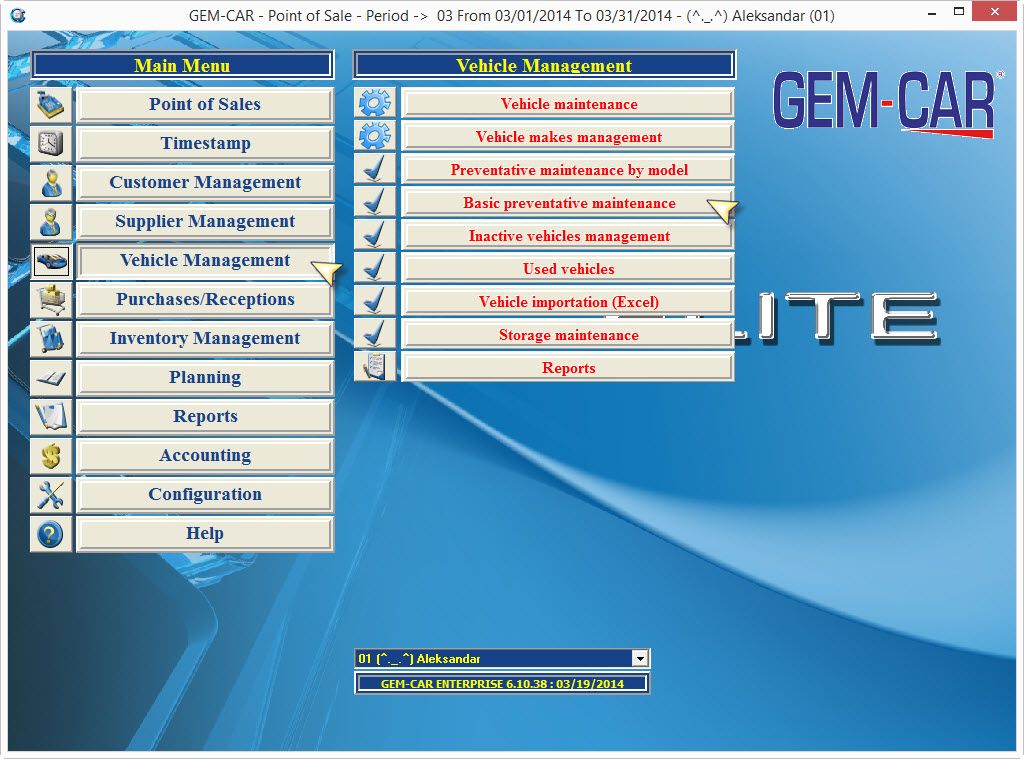 Click on the Green ADD icon (+),

Enter a job code or click the Search icon to access the Job List and double click a job,

Press your TAB button to move to the next steps and enter the information as desired,

Make sure to check the Active box in order to make each Maintenance automatic,

Save
Activate Basic and OEM Preventative Maintenance Reminders
Go to POS,

Choose a customer with a vehicle,

Go to "Vehicle file",

Go to "OEM's Preventative maintenance" tab,

For basic preventative maintenance click on the button "Add Basic Maintenance",

For "OEM's Preventative Maintenance" click on the spyglass and choose your maintenance job,

You can ADD, DELETE or MODIFY any one of the procedures by selecting the procedure and clicking the ADD (+ sign) or DELETE(- sign) button,

Save when you are done.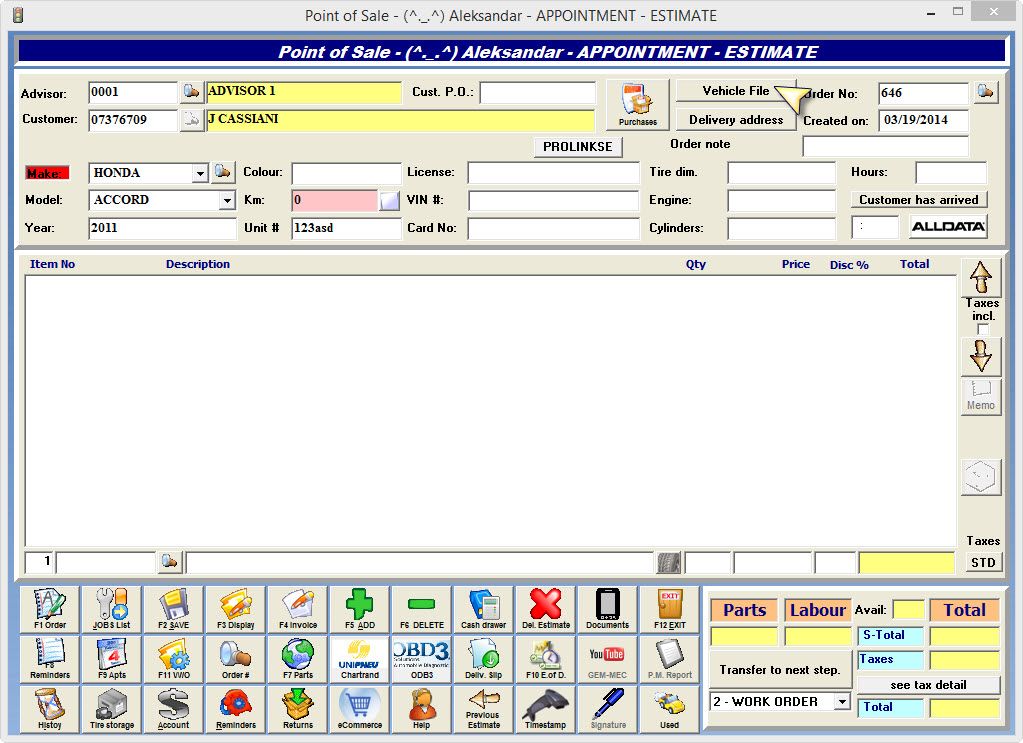 NOTE: Do not forget to activate your "OEM's Preventative Maintenance" by checking the "Active" checkmark.