Why do we need to performed an End of the Day procedure?
 Closed invoiced 

Can't be edited but the payment mode can be changed. FAQ ....

Can be found in the step "INVOICED" from the list of estimates. 
End of the Day will:

Transfer invoices to history,

Make billed hours available for technician performance,

Add the invoices to the sales statistics.

 
End of day procedure 
Go to "Point of sale",

Choose "F10" - End of day,

Click on "Yes" when you see the validation question,

Select the reports that you wish to print along with your end of day,

Activate the option "Display reports on screen" if you wish to display the reports before printing them.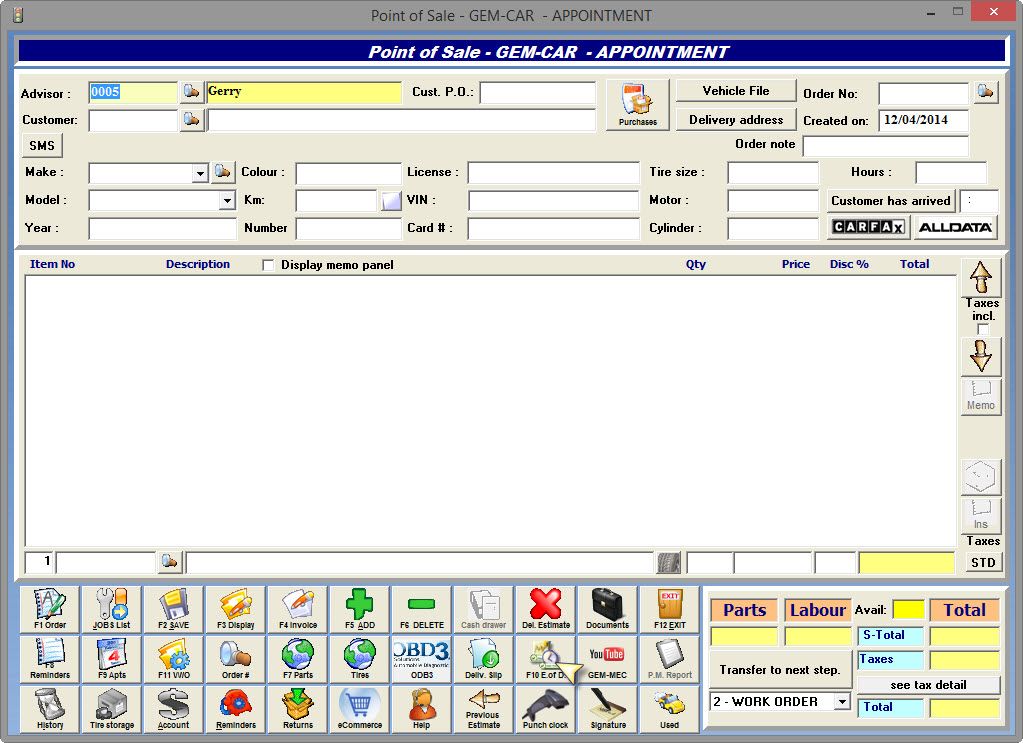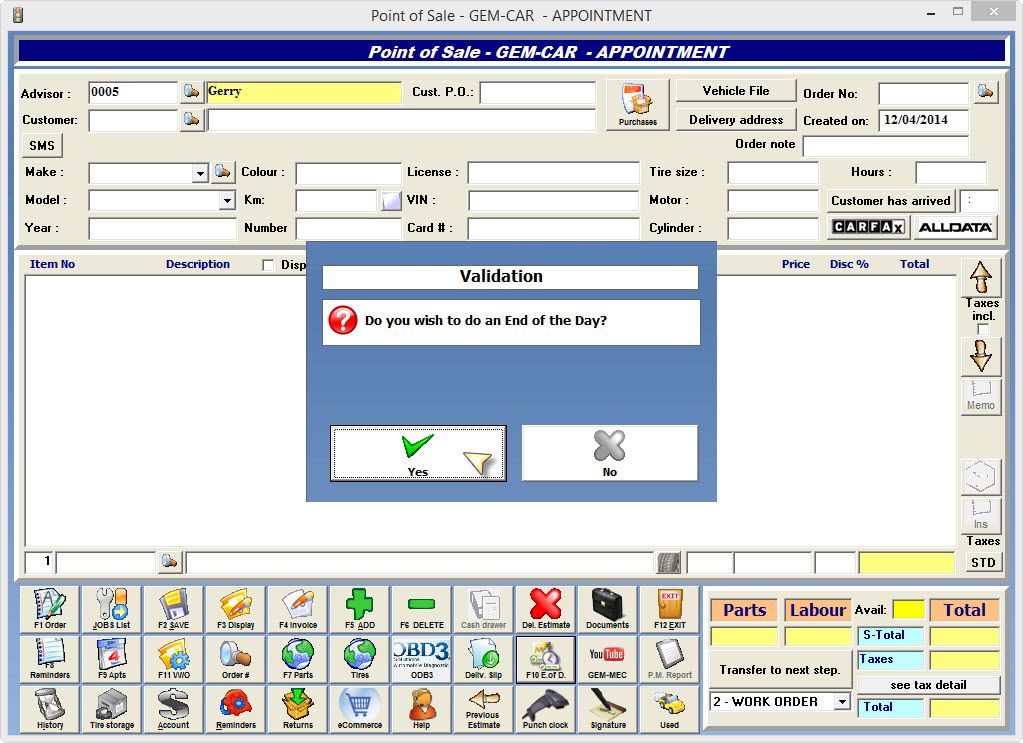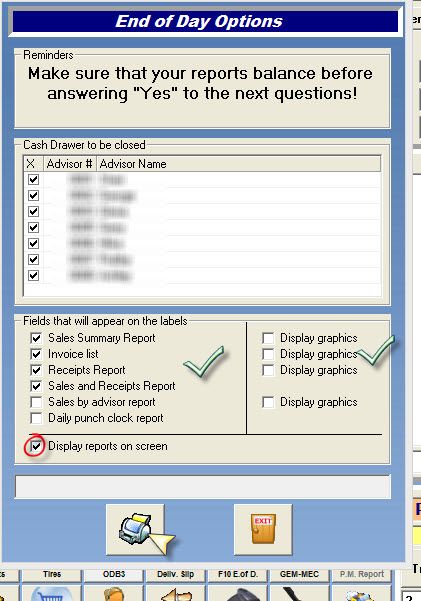 Optional: Activate the option "Display graphics" if you wish to visualize with nice graphic in your reports
In the module "Invoices included in the End of Day" you can:
Select all invoices,

Select particular invoices,

Select invoices from particular day/days by selecting the option "Select date",

Select invoices that were paid with a particular payment method.
When you are done with the selection of invoices:
Click on the green check mark in order to proceed with the end of day.

The reports that have been selected will be printed/displayed on screen.

When all reports are printed/displayed you will see again the "End of Day Options" module

Click on the "Exit" icon

Answer with "Yes" on the validation question if your reports are balanced.