Activation of the "ORDER NOTE" and the "TITLE" search result column order.
Did you know that one of the biggest frustrations with workshop customers is respecting the vehicle's delivery time? Make sure you manage this wait by adding a title or a note to order.
Step 1: configuration
Go to the "Configuration" / "General options" menu,

Select: Option 46. Display the "Estimate title" field,

Save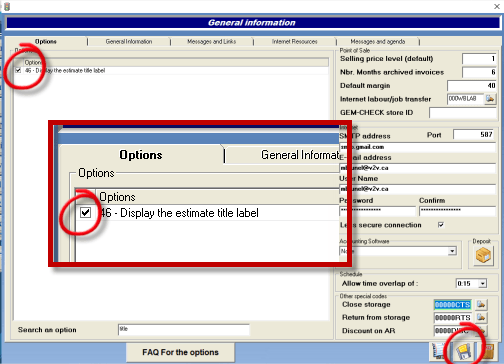 By activating this option, users will be able to titrate their estimates. In addition, this field will also be added to the estimate search grid. Ex add the promised time at which the vehicle must be delivered!
Step 2: Point of Sale Use
Via an estimate opened in the Point of Sale, add the "Order note",

Save "F2".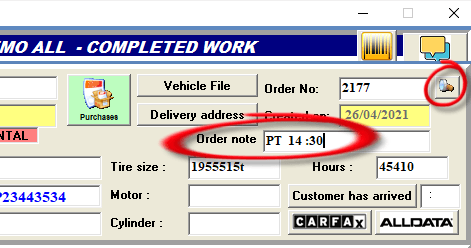 Tip : use PT for promise time 
Step 3: in the POS
Via the estimate search window, click on the header of the "Title" column to view the order with an order note.