Step 1: Creating Job Types and Departments
To create various Job Type,

Close the POS (Point of sale) window,

In the Main Menu, click on Inventory Management,

In the  Inventory Management Sub-Menu, click Job Type Management.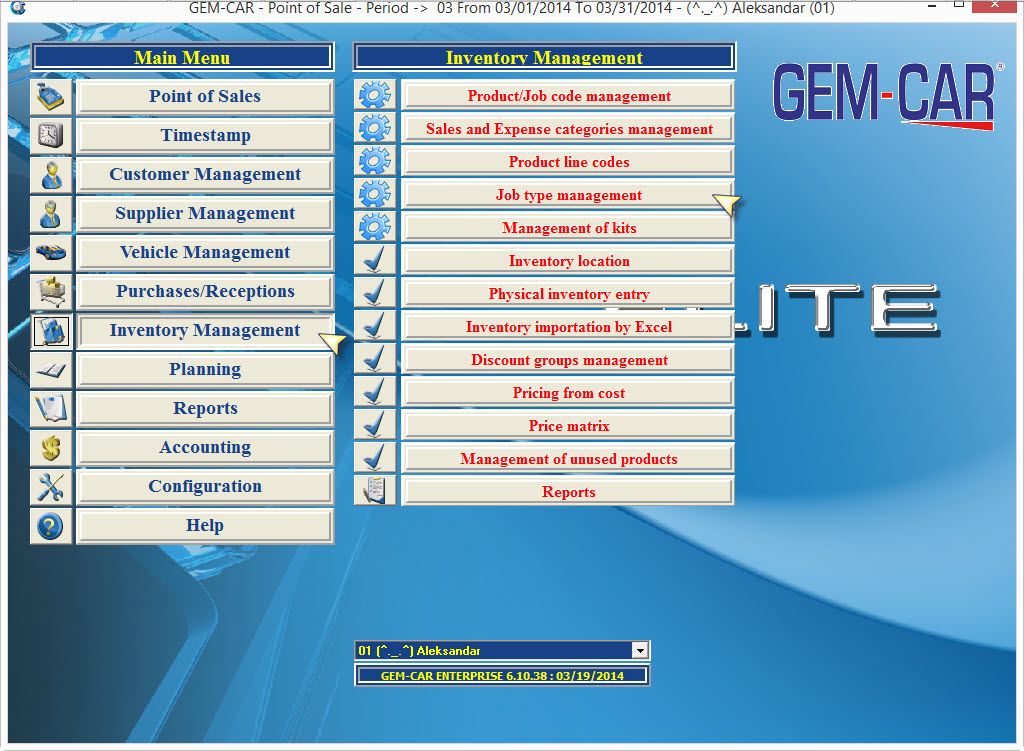 Click on the Green Add (+) icon,

Fill a Description, Select or write in a Department name, Enter an appropriate GL account number and click Active,

Save and repeat as needed to create other Job Types,

Exit.
Step 2: Activating the Job Type Function
Back on the Main Menu, click on Configuration,

On the Configuration Sub-Menu, click on General Information,

Check option # 26,

Save and Exit.

Step 3: Assigning Jobs to specific Departments
Now open your POS (Point of Sale) window,

Press F1 to start a new estimate or job,

Enter a customer and his/her car,

Enter a job code,

On the Job Type scroll down menu, select the Department for this particular Job and Order.
Note: You can select a different Department for each individual Job you wish to build statistics on.