Below you will find how to pull out a list of customer emails.
Go to Main Menu, then Reports

Click on Customers.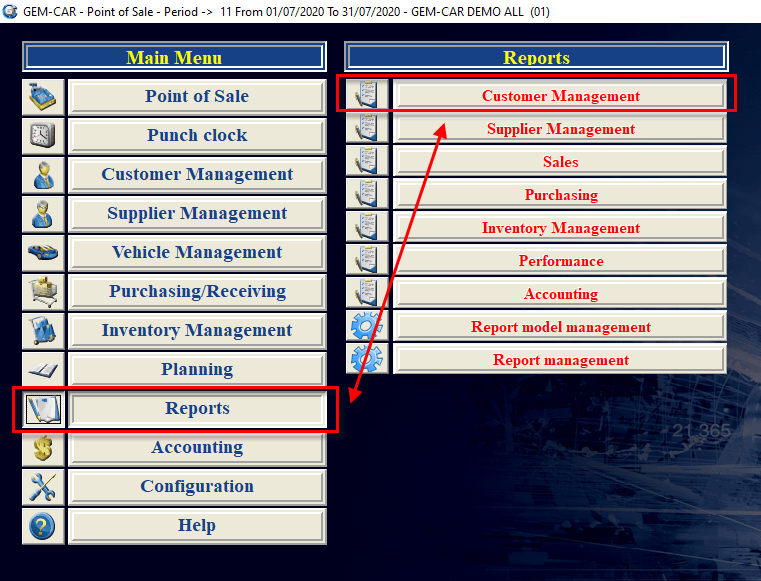 Then the reports window will open.
Be sure to be on the Customer Point.

Click Email and SMS/ Label Printing.
Then click on Summary list of clients over a period,

Choose the dates, then print.
The list will be available in this format: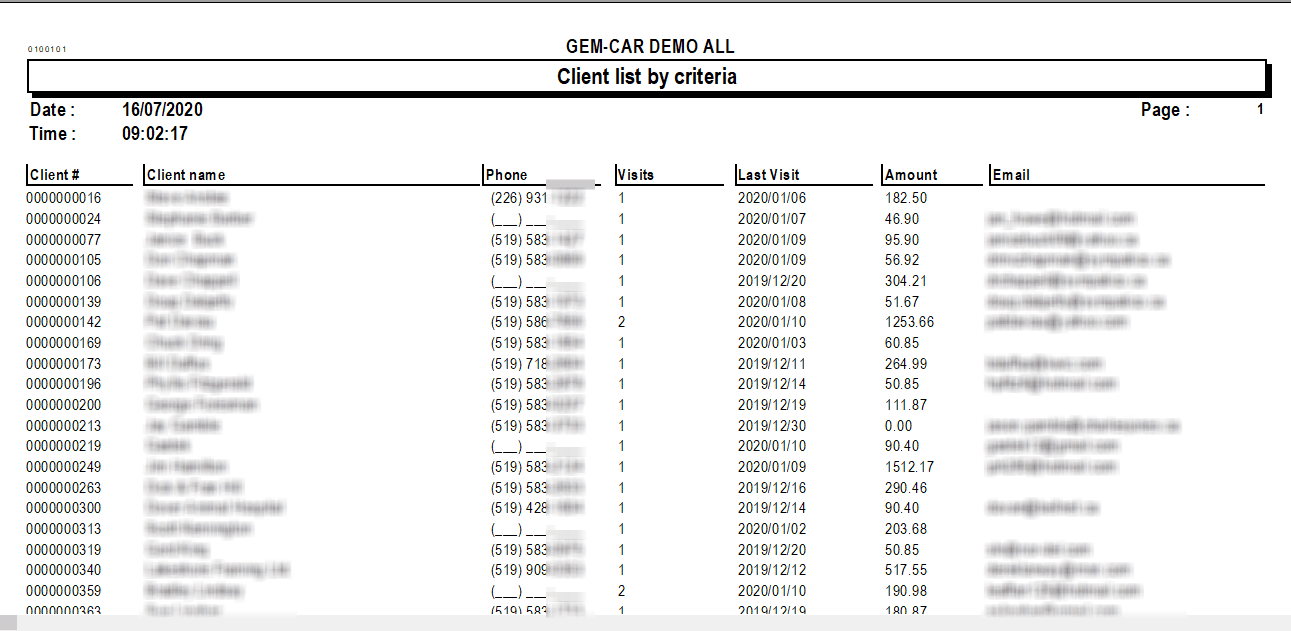 To export the list in Excel;
Click on the email Icon,

Select the output" Export data Only",

Choose a folder where the list will be saved and save.
You can print the list in Excel format more detail view the FAQ.