GEM-CAR offers the possibility of producing a report (summary or detailed) presenting the tire size list of the Tire Storage of your shop.
This can be helpful at the moment of ordering tires for your inventory.
In order to produce the report: 


From the main menu: Reports / Customer Management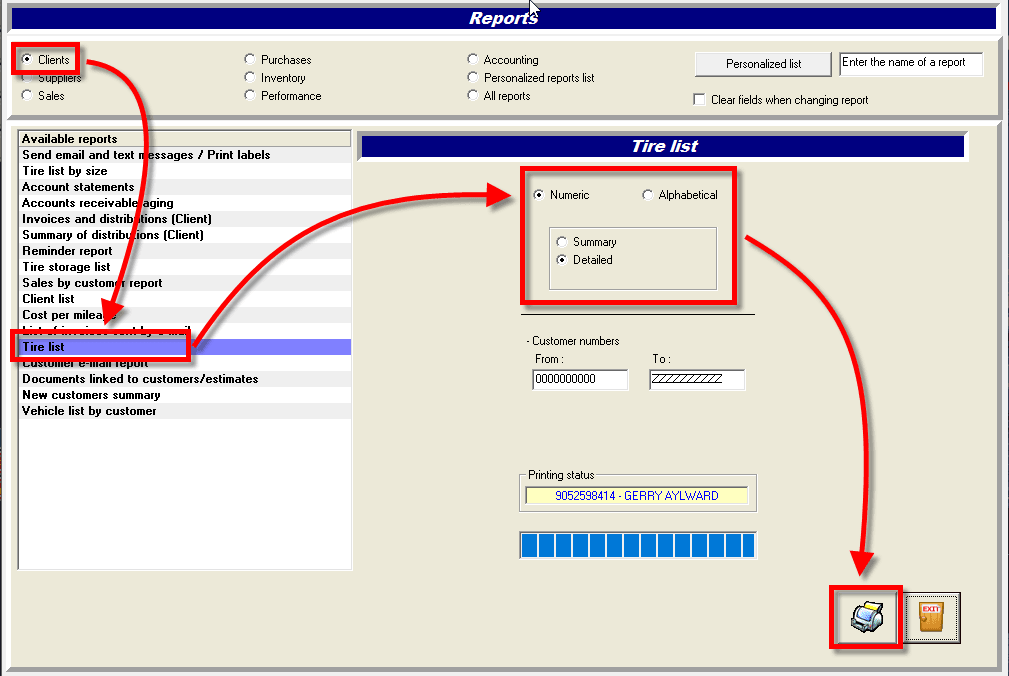 In the Reports window:




Select CLIENTS

Select Tire list from the available reports

Choose Summary or Detailed

Print to produce the report
GEM-CAR will ask you if you want to include only the vehicles to which the tire size is known and/or having a tire storage

Click YES to avoid the empty tire storages

Click NO to include all the tire storages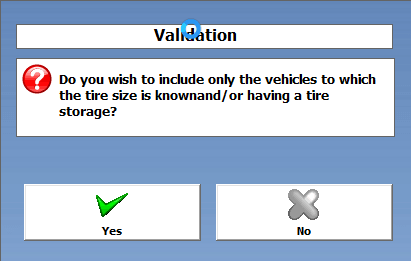 GEM-CAR will produce the report: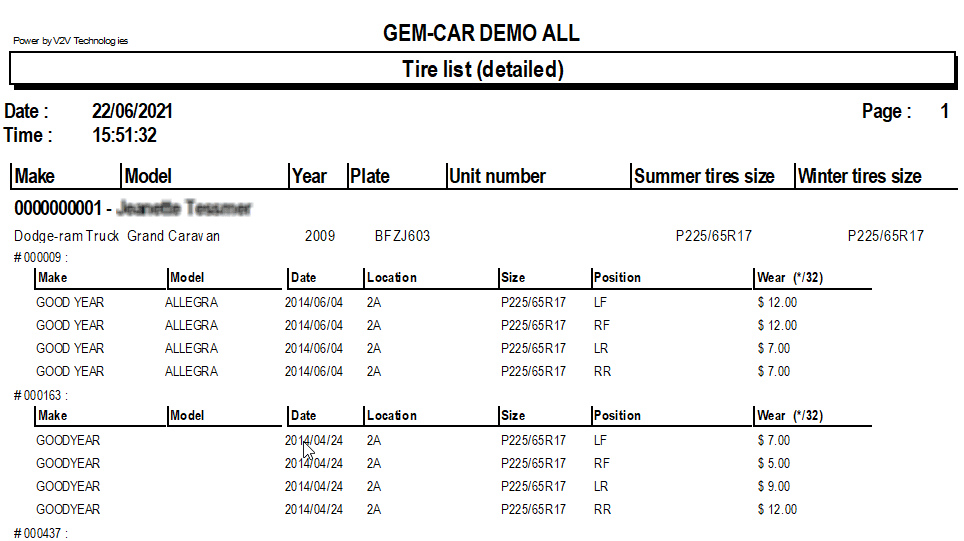 At the last page of the report, it shows the tire size organized by type of tire and by quantity to know which ones are the most popular.
For instance, in the example below, the P195/65R15 is the most popular tire with 12 customers using them.