Connect your shop management to tire catalog  to shop online for different tire models and brands. Transfer a product back to your billing software including : product code, description, make model and pricing. 

Please follow the next steps to change the internet Login for your tire supplier. (ex. OK Tire, Unimax or other)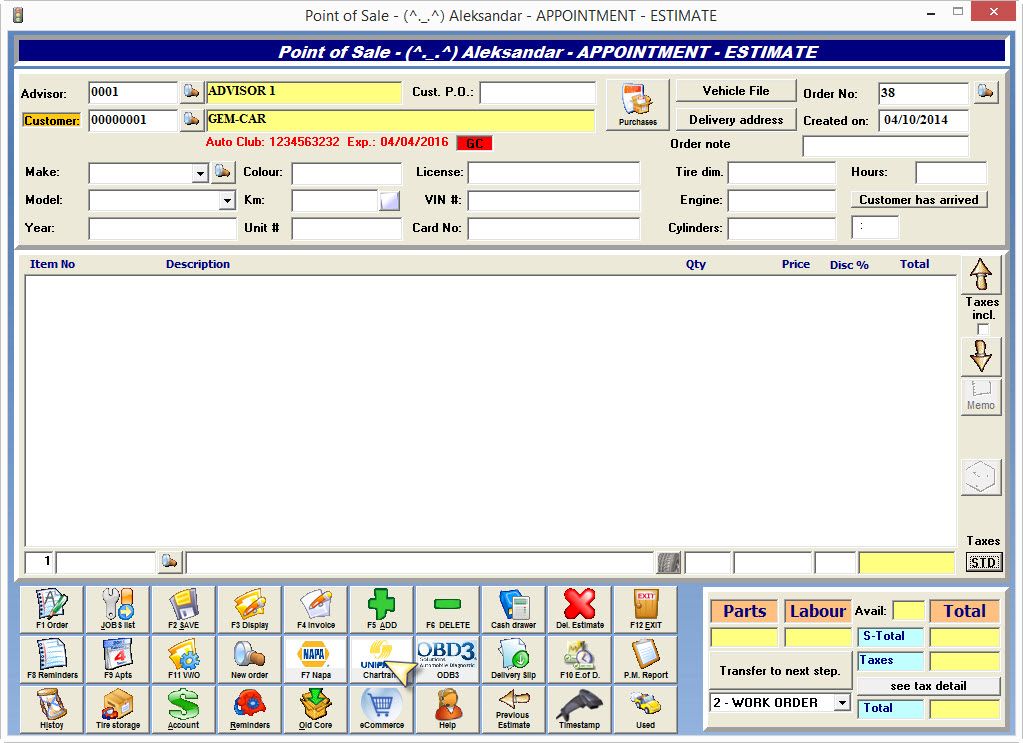 Open your supplier/tire supplier,

Click on the white  "List and pen" icon (right next to the "Blue arrow" icon),

Re-enter your login information,

Click on the green "Clock" icon.


We have over 67 Tire catalog integration, ask our support to assist you setting your favorite supplier