In order to search using part of a product code or similar code

, follow these steps:
In the POS, press "F5" to add a part to your estimate.

After entering the code, press the right arrow key instead of the Enter key.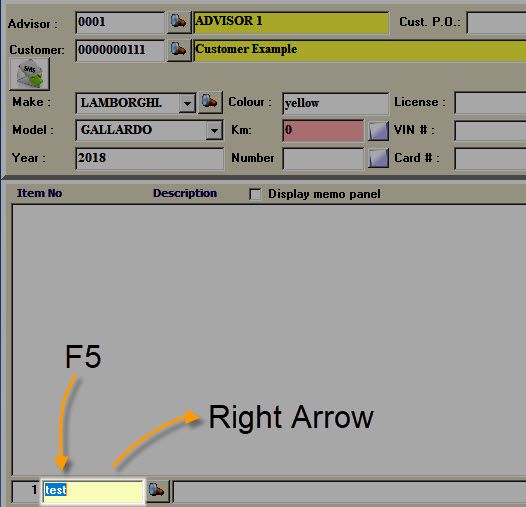 Select the elements to be transferred from the list by selecting the items and clicking the green button or by double-clicking in the line.