How to configure and print receipts on a coupon printer. Ex : for fuel sales.
Go to "Configuration" / "Local configuration",
Choose "Coupon Invoice" printer,

Click on the spy glass in the "Reports" section and choose "PVU\factureModele_coupon.rpt" for "Coupon printer",

Choose how many copies you wish to print : MINIMUM of 1 ,

Save and exit.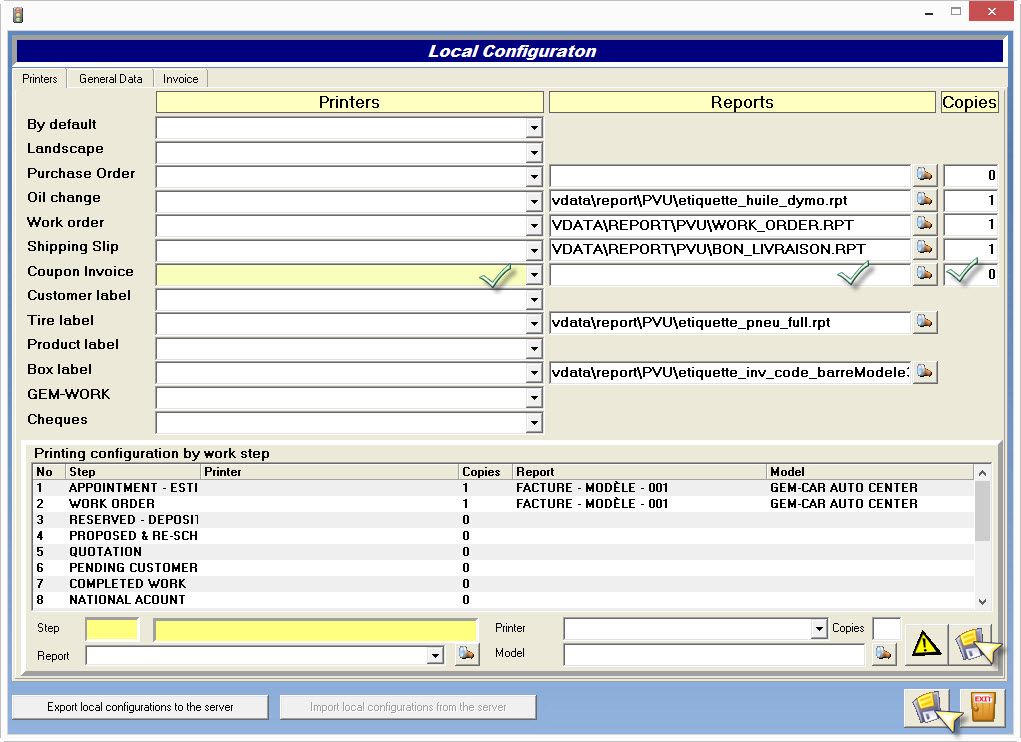 Printing coupon invoice
Go to POS and create or open already created estimate,

Click on "F4" to invoice,

Select payment method,

Click on the Coupon Printer icon,

The receipt will now be printed on the coupon printer.