Configure the body/text of an estimate email in english/french/spanish with a personalized signature

In order to generate an English email, first, you must select the appropriate language of correspondence in the client's file.
Go to POS, choose a customer and click on the spyglass next to ''Customer's number''.

Click on the tab "Additional information".

In the field "Communication" choose a language.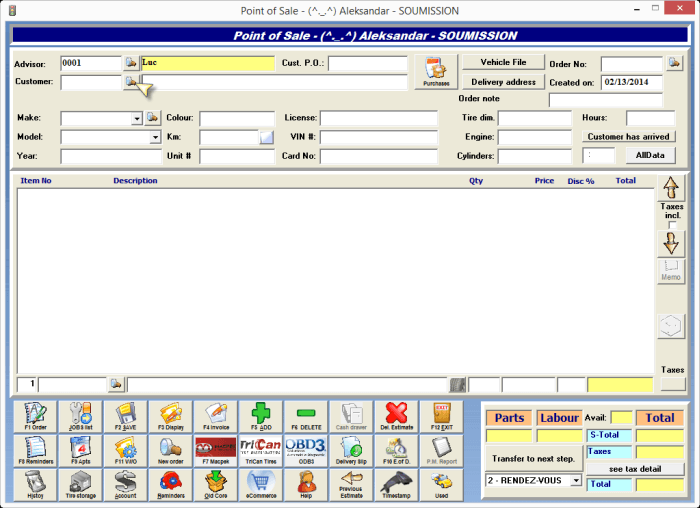 Go to the "Configuration" / "General Information" menu.

In the tab "Messages and Links" you will find "Personalized legal authorization text on the work order (french)" and " (english)". There you can write the body of your message with your signature in both languages.