Barcode printer configuration
Install your label printer's drivers.
               - E.g.: DYMO 450 TURBO (70 labels/minute)
Local configuration
Go to the "Configuration" / "Local Configuration" menu.

Select the option "Box labels".

In the printer's scroll-down menu, choose: DYMO LABELWRITER 450,

Save with the diskette icon at the bottom right (not the one in the grid).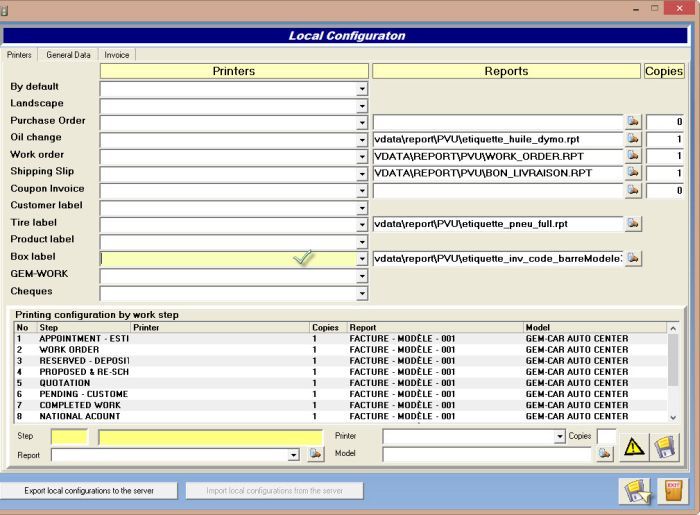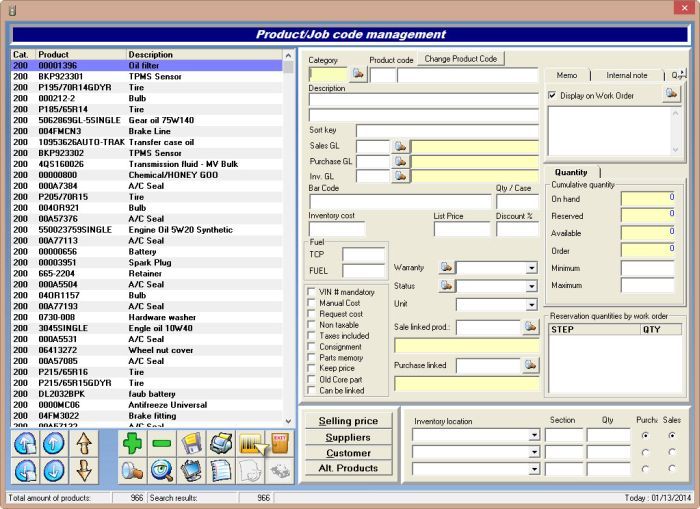 How to print the item's barcode label
Go to the item (inventory) list window.

Right click on the barcode label icon (located at the bottom of the window).

Specify the number of labels and your label will print out.
What information is included on the label?
Barcode.

Product code.

Description.

Price (it is the law to include this on the label).

Your logo.
What label format should be used?
The printer must have 1.25" x 3.5" label rolls

The 3.5" is essential.

The 1.25" to 1.5" can vary in width.

Tip:
You can use the vehicle's serial number as the product code and print out a label with the serial number in barcode format to replace a damaged or hard-to-read VIN label.

If you do not want to use a special printer, you can print your labels using AVERY paper. see FAQ

How to find a barcode reader that is compatible with GEM-CAR. see FAQ